Hey guys,sorry for the lack of posts recently I have been a bit slumpy. Though I have been reading loads which is great. Anyway Tome Topple update! That's what your here for right?. I didn't do very well I am afraid, I managed to read quite a few pages but didn't read all the books I wanted to. I think if I wasn't doing the #MakeMeRead Readathon then I would have probably managed to read a few more pages.
If any of you want to see my TBR I will link it for you #TomeTopple
What I read:
Pages 1088
I actually managed to finish this whole compendium! I really enjoyed it but some of the characters I felt were annoying or there were so many that I couldn't keep up with who was who. Also I wasn't to keen on the black and white art style and sometimes I couldn't recognise who the characters were until I read the dialogue. However I did like it, it was very gory and I rated it 4 out of 5 stars.
Challenges completed
2. Read a graphic novel (that has over 500 pages)
3. Read a tome that's part of a series
5. Read an adult novel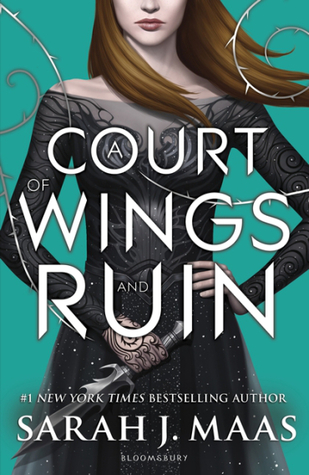 Pages 399/699
I only managed to get halfway through this book by the time the readathon finished. So I can't really count this for any of the challenges. I have since finished this book. Whilst I enjoyed it, it wasn't the best in the series. I found it a bit hard to get into and I should really of reread the ACOMAF to remind myself exactly what happened. I found this to be very political and it didn't really hold my attention. I found the Feyre's sisters to be really annoying and it seemed everyone was getting coupled up. Maas obviously listened to her audience as there is more diverse characters involved. I rated this 4 out of 5 stars.
Total Pages read: 1,487
Challenges completed: 3
How did you guys do in the Tome Topple readathon?
Thanks for reading