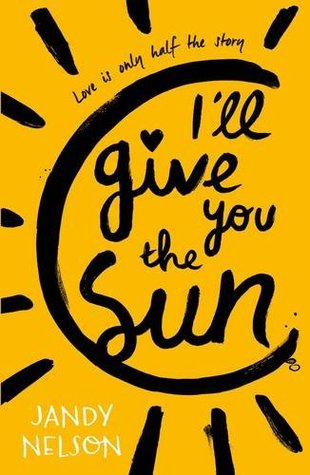 Author: Jandy Nelson
Publisher: Walker Books
Published: 2nd April 2015
Genre: YA, Contemporary
Source: Owned
Date read: 26th January 2016
Thirteen year old Conor has been having a re-occuring dream for months that no one knows about, one evening he is awoken by a monster but not any old childhood monster, it is in the form of a yew tree that grows in the graveyard beyond his house.  The monster insists that Conor has summoned him and that three stories are to be told and then Conor must tell the fourth (the truth).
Meanwhile Conor's mother is going through a bout of chemotherapy again which makes her sick and exhausted leaving Conor making his own dinner and organizing his daily routine which a thirteen year old boy should not be worrying about.
Conors father lives over in America with his new family and his only other relative is his grandmother but they don't see eye to eye.
Conor is also being bullied at school and has a pretty miserable existence that he starts starts acting out as a result of the meetings with the monster.
This book was beautifully written and emotionally heart wrenching. This book writes about the anger, pain and every other emotion that comes with a child coming to terms with a parent who has cancer. The premise for this book was created by Siobhan Dowd who unfortunately died of cancer in 2007. This is my second Patrick Ness novel and it just keeps getting better.  
I rated this 5 out of 5 stars