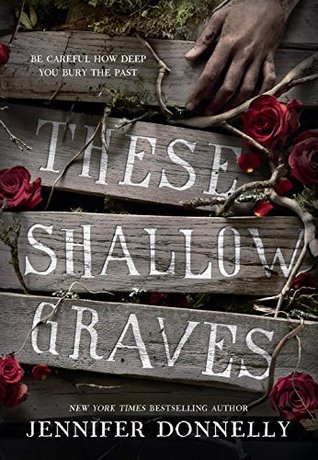 Author: Jennifer Donnely
Publisher: Random House Delacorte
Expected Publication : 27th October 2015
Genre: YA, Historical Fiction
Sypnosis from Goodreads
Set in gilded age New York, These Shallow Graves follows the story of Josephine Montfort, an American aristocrat. Jo lives a life of old-money ease. Not much is expected of her other than to look good and marry well. But when her father dies due to an accidental gunshot, the gilding on Jo's world starts to tarnish. With the help of a handsome and brash reporter, and a young medical student who moonlights in the city morgue, Jo uncovers the truth behind her father's death and learns that if you're going to bury the past, you'd better bury it deep.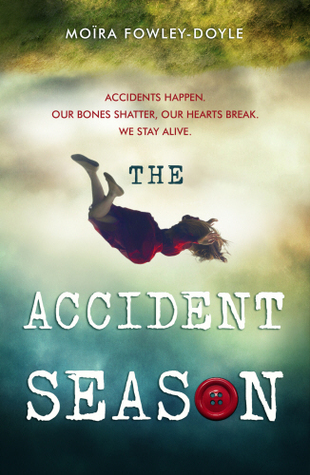 Author: Moira Fowley – Doyle
Publisher: Corgi childrens
Published: 18th August 2015
Genre: YA, Fantasy
Sypnosis  from Goodreads
It's the accident season, the same time every year. Bones break, skin tears, bruises bloom.
The accident season has been part of seventeen-year-old Cara's life for as long as she can remember. Towards the end of October, foreshadowed by the deaths of many relatives before them, Cara's family becomes inexplicably accident-prone. They banish knives to locked drawers, cover sharp table edges with padding, switch off electrical items – but injuries follow wherever they go, and the accident season becomes an ever-growing obsession and fear.
But why are they so cursed? And how can they break free?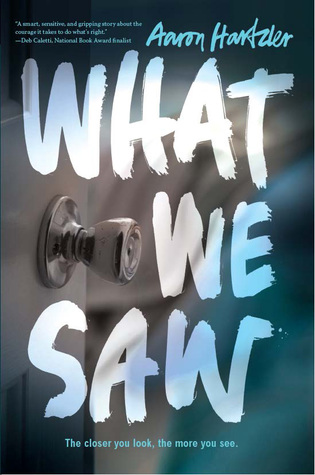 Author: Aaron Hartzler
Publisher: Harper Teen
Expected publication: 22nd September 2015
Genre: YA, Contemporary
Sypnosis  from Goodreads
Kate Weston can piece together most of the bash at John Doone's house: shots with Stacey Stallard, Ben Cody taking her keys and getting her home early—the feeling that maybe he's becoming more than just the guy she's known since they were kids.
But when a picture of Stacey passed out over Deacon Mills's shoulder appears online the next morning, Kate suspects she doesn't have all the details. When Stacey levels charges against four of Kate's classmates, the whole town erupts into controversy. Facts that can't be ignored begin to surface, and every answer Kate finds leads back to the same question: Where was Ben when a terrible crime was committed?
This story—inspired by real events—from debut novelist Aaron Hartzler takes an unflinching look at silence as a form of complicity. It's a book about the high stakes of speaking up, and the razor thin line between guilt and innocence that so often gets blurred, one hundred and forty characters at a time.
Author: Eleanor Herman
Publisher: Harlequin Team
Published: 18th August 2015
Genre: Fantasy, Historical Fiction
Sypnosis from Goodreads
Imagine a time when the gods turn a blind eye to the agony of men, when the last of the hellions roam the plains and evil stirs beyond the edges of the map. A time when cities burn, and in their ashes, empires rise.
Alexander, Macedonia's sixteen-year-old heir, is on the brink of discovering his fated role in conquering the known world but finds himself drawn to newcomer Katerina, who must navigate the dark secrets of court life while hiding her own mission: kill the Queen. But Kat's first love, Jacob, will go to unthinkable lengths to win her, even if it means competing for her heart with Hephaestion, a murderer sheltered by the prince. And far across the sea, Zofia, a Persian princess and Alexander's unmet fiancée, wants to alter her destiny by seeking the famed and deadly Spirit Eaters.
Weaving fantasy with the salacious and fascinating details of real history, New York Times bestselling author Eleanor Herman reimagines the greatest emperor the world has ever known: Alexander the Great, in the first book of the Blood of Gods and Royals series.This morning, Kady thought breaking up with Ezra was the hardest thing she'd have to do.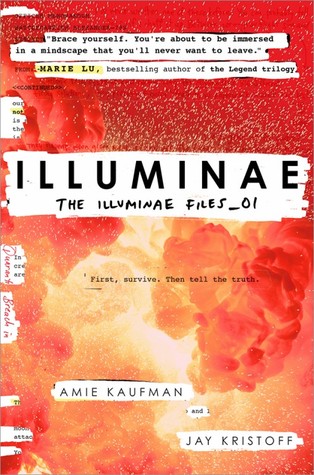 Author: Amie Kaufman
Publisher: Knopf books for Young Readers
Expected Publication: 20th October 2015
Genre: YA, Sci-Fi
Synosis from Goodreads
This afternoon, her planet was invaded.

The year is 2575, and two rival megacorporations are at war over a planet that's little more than an ice-covered speck at the edge of the universe. Too bad nobody thought to warn the people living on it. With enemy fire raining down on them, Kady and Ezra—who are barely even talking to each other—are forced to fight their way onto an evacuating fleet, with an enemy warship in hot pursuit.
But their problems are just getting started. A deadly plague has broken out and is mutating, with terrifying results; the fleet's AI, which should be pr
otecting them, may actually be their enemy; and nobody in charge will say what's really going on. As Kady hacks into a tangled web of data to find the truth, it's clear only one person can help her bring it all to light: the ex-boyfriend she swore she'd never speak to again.
Told through a fascinating dossier of hacked documents—including emails, schematics, military files, IMs, medical reports, interviews, and more—Illuminae is th
e first book in a heart-stopping, high-octane trilogy about lives interrupted, the price of truth, and the courage of everyday heroes.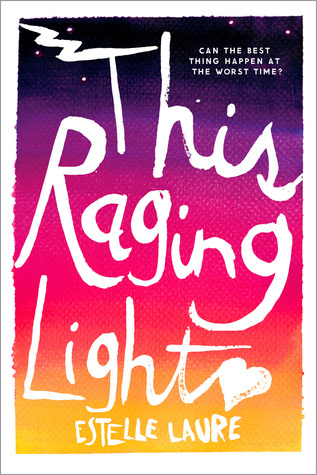 Author: Estelle Laure
Publisher: HMH books for Young Readers
Expected Publication: 22nd December 2015
Genre: YA, Contemporary
Sypnosis from Goodreads
Her dad went crazy. Her mom left town. She has bills to pay and a little sister to look after. Now is not the time for level-headed seventeen-year-old Lucille to fall in love. But love—messy, inconvenient love—is what she's about to experience when she falls for Digby Jones, her best friend's brother. With blazing longing that builds to a fever pitch, Estelle Laure's soulful debut will keep readers hooked and hoping until the very last page.
Author: Eric Lindstrom
Publisher: Poppy
Expected publication: 1st December 2015
Genre: YA, Contemporary
Sypnosis from Goodreads
Parker Grant doesn't need 20/20 vision to see right through you. That's why she created the Rules: Don't treat her any differently just because she's blind, and n
ever take advantage. There will be no second chances. Just ask Scott Kilpatrick, the boy who broke her heart.
When Scott suddenly reappears in her life after being gone for years, Parker knows there's only one way to react-shun him so hard it hurts. She has enough on h
er mind already, like trying out for the track team (that's right, her eyes don't work but her legs still do), doling out tough-love advice to her painfully naive classmates, and giving herself gold stars for every day she hasn't cried since her dad's death three months ago. But avoiding her past quickly proves impossible, and the more Parker learns about what really happened–both with Scott, and her dad–the more she starts to question if things are always as they seem. Maybe, just maybe, some Rules are meant to be broken.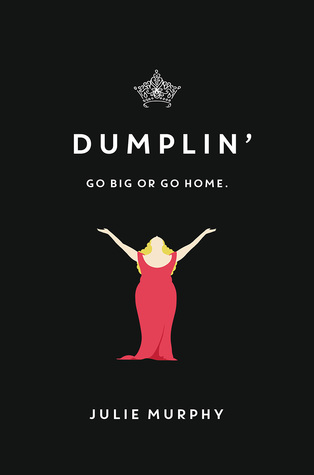 Author: Julie Murphy
Publisher: Balzer + Bray
Expected publication: 15th September 2015
Genre: YA, Contemporary
Sypnosis from Goodreads
Self-proclaimed fat girl Willowdean Dickson (dubbed "Dumplin'" by her former beauty queen mom) has
always been at home in her own skin. Her thoughts on having the
ultimate bikini body? Put a bikini on your body. With her all-American beauty best friend, Ellen, by her side, things have always worked . . . until Will takes a job at Harpy's, the local fast-food joint. There she meets Private School Bo, a hot former jock. Will isn't surprised to find herself attracted to Bo. But she is surprised when he seems to like her back.

Instead of finding new heights of self-assurance in her relationship with Bo, Will starts to doubt herself. So she sets out to take back her confidence by doing the most horrifying thing she can imagine: entering the Miss Clover City beauty pageant—along with several other unlikely candidates—to show the world that she deserves to be up there as much as any twiggy girl does. Along the way, she'll shock the hell out of Clover City—and maybe herself most of all.
With starry Texas nights, red candy suckers, Dolly Parton songs, and a wildly unforgettable heroine— Dumplin' is guaranteed to steal your heart.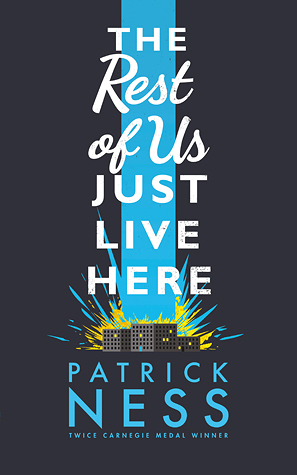 Author: Patrick Ness
Publisher: Walker books
Expected Publication: 27th August 2015
Genre: YA, Fantasy
Sypnosis from Goodreads
What if you aren't the Chosen One?
The one who's supposed to fight the zombies, or the soul-eating ghosts, or whatever the heck this new thing is, with the blue lights and the death?
What if you're like Mikey? Who just wants to graduate and go to prom and maybe finally work up the courage to ask Henna out before someone goes and
blows up the high school. Again.
Because sometimes there are problems bigger than this week's end of the world, and sometimes you just have to find the extraordinary in your ordinary life.
Even if your best friend is worshipped by mountain lions.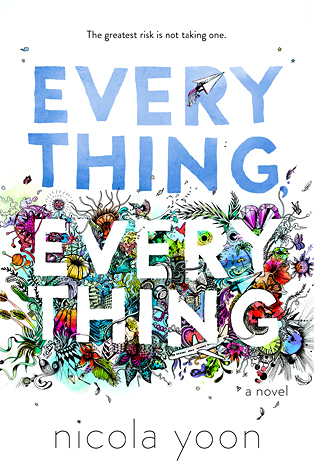 Author: Nicola Yoon
Publisher: Delacorte books for Young readers
Expected Publication: 1st September 2015
Genre: YA, Contemporary
Sypnosis from Goodreads
My disease is as rare as it is famous. Basically, I'm allergic to the world. I don't leave my house, have not left my house in seventeen years. The only people I ever see are my mom and my nurse, Carla.
But then one day, a moving truck arrives next door. I look out my window, and I see him. He's tall, lea
n and wearing all black—black T-shirt, black jeans, black sneakers, and a black knit cap that covers his hair completely. He catches me looking and stares at me. I stare right back. His name is Olly.
Maybe we can't predict the future, but we can predict some things. For example, I am certainly going to fall in love with Olly. It's almost certainly going to be a disaster.
So there it is my most anticipated books for winter/fall 2015! Let me know what books you are most excited about. Thanks for reading xLouisex