I am back with another haul for you guys, all these books I am really excited to start reading straight away but I don't know which one I should start first. So I got bought the majority of these books. My mum asked me if I wanted some books….and no bookworm on the planet says no to new books. I received a book from Readers first and bought one with an Amazon voucher. Enough with the rambling, click on the covers to be directed to the Goodreads page.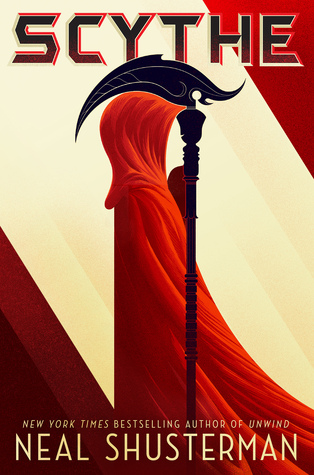 Thou shalt kill.

A world with no hunger, no disease, no war, no misery. Humanity has conquered all those things, and has even conquered death. Now scythes are the only ones who can end life—and they are commanded to do so, in order to keep the size of the population under control.

Citra and Rowan are chosen to apprentice to a scythe—a role that neither wants. These teens must master the "art" of taking life, knowing that the consequence of failure could mean losing their own.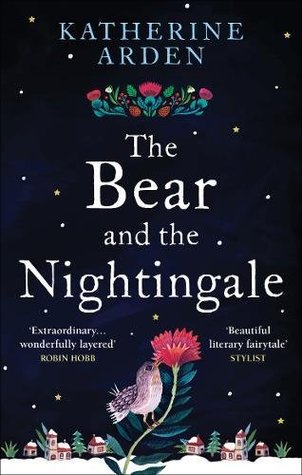 'Frost-demons have no interest in mortal girls wed to mortal men. In the stories, they only come for the wild maiden.'

In a village at the edge of the wilderness of northern Russia, where the winds blow cold and the snow falls many months of the year, an elderly servant tells stories of sorcery, folklore and the Winter King to the children of the family, tales of old magic frowned upon by the church.

But for the young, wild Vasya these are far more than just stories. She alone can see the house spirits that guard her home, and sense the growing forces of dark magic in the woods…
Anna Fox lives alone—a recluse in her New York City home, unable to venture outside. She spends her day drinking wine (maybe too much), watching old movies, recalling happier times . . . and spying on her neighbors.

Then the Russells move into the house across the way: a father, a mother, their teenage son. The perfect family. But when Anna, gazing out her window one night, sees something she shouldn't, her world begins to crumble—and its shocking secrets are laid bare.

What is real? What is imagined? Who is in danger? Who is in control? In this diabolically gripping thriller, no one—and nothing—is what it seems
In this spectacular father/son collaboration, Stephen King and Owen King tell the highest of high-stakes stories: what might happen if women disappeared from the world of men?

All around the world, something is happening to women when they fall asleep; they become shrouded in a cocoon-like gauze. If awakened, if the gauze wrapping their bodies is disturbed, the women become feral and spectacularly violent…

In the small town of Dooling, West Virginia, the virus is spreading through a women's prison, affecting all the inmates except one. Soon, word spreads about the mysterious Evie, who seems able to sleep – and wake. Is she a medical anomaly or a demon to be slain?

The abandoned men, left to their increasingly primal devices, are fighting each other, while Dooling's Sheriff, Lila Norcross, is just fighting to stay awake.

And the sleeping women are about to open their eyes to a new world altogether…
Love. Desire. Vengeance. A deadly alchemy.

When Rebecca Palmer's new husband opens a pharmacy in Victorian Edinburgh, she expects to live the life of a well-heeled gentlewoman. But her ideal is turns to ashes when she discovers her husband is not what he seems. As Rebecca struggles to maintain her dignity in the face of his infidelity and strange sexual desires, Alexander tries to pacify her so-called hysteria with a magical new chemical creation. A wonder-drug he calls heroin.

Rebecca's journey into addiction takes her further into her past, and her first, lost love, while Alexander looks on, curiously observing his wife's descent. Meanwhile, Alexander's desire to profit from his invention leads him down a dangerous path that blurs science, passion, and death. He soon discovers that even the most promising experiments can have unforeseen and deadly consequences…

Reminiscent of the works of Sarah Waters, this is a brilliantly observed piece of Victoriana which deals with the disempowerment of women, addiction, desire, sexual obsession and vengeance.

Shadow is a man with a past. But now he wants nothing more than to live a quiet life with his wife and stay out of trouble. Until he learns that she's been killed in a terrible accident.

Flying home for the funeral, as a violent storm rocks the plane, a strange man in the seat next to him introduces himself. The man calls himself Mr. Wednesday, and he knows more about Shadow than is possible.

He warns Shadow that a far bigger storm is coming. And from that moment on, nothing will ever be the same…
Powerful, darkly funny and heart-breaking, Shtum is a story about fathers and sons, autism, and dysfunctional relationships.

Ben Jewell has hit breaking point. His ten-year-old son Jonah has severe autism and Ben and his wife, Emma, are struggling to cope.

When Ben and Emma fake a separation – a strategic decision to further Jonah's case in an upcoming tribunal – Ben and Jonah move in with Georg, Ben's elderly father. In a small house in North London, three generations of men – one who can't talk; two who won't – are thrown together.

Independent and spirited Bathsheba Everdene has come to Weatherbury to take up her position as a farmer on the largest estate in the area. Her bold presence draws three very different suitors: the gentleman-farmer Boldwood, soldier-seducer Sergeant Troy and the devoted shepherd Gabriel Oak. Each, in contrasting ways, unsettles her decisions and complicates her life, and tragedy ensues, threatening the stability of the whole community. The first of his works set in Wessex, Hardy's novel of swift passion and slow courtship is imbued with his evocative descriptions of rural life and landscapes, and with unflinching honesty about sexual relationships.
Four seekers have arrived at the rambling old pile known as Hill House: Dr. Montague, an occult scholar looking for solid evidence of psychic phenomena; Theodora, his lovely and lighthearted assistant; Luke, the adventurous future inheritor of the estate; and Eleanor, a friendless, fragile young woman with a dark past. As they begin to cope with chilling, even horrifying occurrences beyond their control or understanding, they cannot possibly know what lies ahead. For Hill House is gathering its powers – and soon it will choose one of them to make its own.
I am sure you can see my conundrum in what to read first….in my opinion I think there is a lot of great books in this list. In total this month I actually only spent £3.50 on books.
Have you read any of these books? Which is your favourite? What should I read first? lets chat!
Thanks for reading