February was my birthday month, so guess who bought a shit load of books? yeah that's right it was me as usual.I got a few from Amazon with a voucher and a couple from the charity shop. so here goes.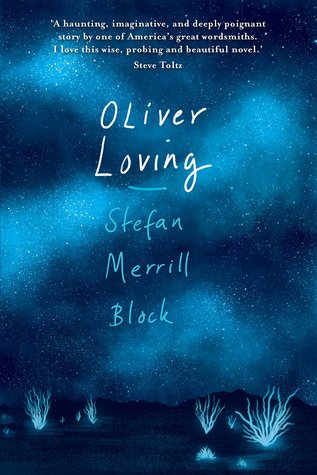 From a celebrated literary talent comes a brilliant, propulsive novel about family, the traumas and secrets that test our deepest bonds, and the stories that hold us together.

One warm, West Texas November night, a shy boy named Oliver Loving joins his classmates at Bliss County Day School's annual dance, hoping for a glimpse of the object of his unrequited affections, an enigmatic Junior named Rebekkah Sterling. But as the music plays, a troubled young man sneaks in through the school's back door. The dire choices this man makes that evening —and the unspoken story he carries— will tear the town of Bliss, Texas apart.

Nearly ten years later, Oliver Loving still lies wordless and paralyzed at Crockett State Assisted Care Facility, the fate of his mind unclear. Orbiting the still point of Oliver's hospital bed is a family transformed: Oliver's mother, Eve, who keeps desperate vigil; Oliver's brother, Charlie, who has fled for New York City only to discover he cannot escape the gravity of his shattered family; Oliver's father, Jed, who tries to erase his memories with bourbon. And then there is Rebekkah Sterling, Oliver's teenage love, who left Texas long ago and still refuses to speak about her own part in that tragic night. When a new medical test promises a key to unlock Oliver's trapped mind, the town's unanswered questions resurface with new urgency, as Oliver's doctors and his family fight for a way for Oliver to finally communicate — and so also to tell the truth of what really happened that fateful night.

A moving meditation on the transformative power of grief and love, a slyly affectionate look at the idiosyncrasies of family, and an emotionally-charged page-turner, Oliver Loving is an extraordinarily original novel that ventures into the unknowable and returns with the most fundamental truths.
I received this from Readers first and the publisher in exchange for an honest review.
From the bestselling author of Bad Feminist: a searingly honest memoir of food, weight, self-image, and learning how to feed your hunger while taking care of yourself

"I ate and ate and ate in the hopes that if I made myself big, my body would be safe. I buried the girl I was because she ran into all kinds of trouble. I tried to erase every memory of her, but she is still there, somewhere. . . . I was trapped in my body, one that I barely recognized or understood, but at least I was safe."

In her phenomenally popular essays and long-running Tumblr blog, Roxane Gay has written with intimacy and sensitivity about food and body, using her own emotional and psychological struggles as a means of exploring our shared anxieties over pleasure, consumption, appearance, and health. As a woman who describes her own body as "wildly undisciplined," Roxane understands the tension between desire and denial, between self-comfort and self-care. In Hunger, she explores her own past—including the devastating act of violence that acted as a turning point in her young life—and brings readers along on her journey to understand and ultimately save herself.

With the bracing candor, vulnerability, and power that have made her one of the most admired writers of her generation, Roxane explores what it means to learn to take care of yourself: how to feed your hungers for delicious and satisfying food, a smaller and safer body, and a body that can love and be loved—in a time when the bigger you are, the smaller your world becomes.

Enter the Wundrous world of Morrigan Crow and Nevermoor – the most fantastical children's release of the year.Morrigan Crow is cursed. Having been born on Eventide, the unluckiest day for any child to be born, she's blamed for all local misfortunes, from hailstorms to heart attacks – and, worst of all, the curse means that Morrigan is doomed to die at midnight on her eleventh birthday. But as Morrigan awaits her fate, a strange and remarkable man named Jupiter North appears.

Chased by black-smoke hounds and shadowy hunters on horseback, he whisks her away into the safety of a secret, magical city called Nevermoor. It's then that Morrigan discovers Jupiter has chosen her to contend for a place in the city's most prestigious organisation: the Wundrous Society.

In order to join, she must compete in four difficult and dangerous trials against hundreds of other children, each boasting an extraordinary talent that sets them apart – an extraordinary talent that Morrigan insists she does not have. To stay in the safety of Nevermoor for good, Morrigan will need to find a way to pass the tests – or she'll have to leave the city and confront her deadly fate once and for all.

Perfect for fans of the Harry Potter series and His Dark Materials, this series takes readers into an extraordinary world, setting hope and imagination alive.
What silently waits in the shadows at night? What's under your bed, keeping just out of sight?

Do you ever hear strange, creaking noises at night? Ever wonder what makes those noises?
Lucy Dungston always did.
Until, one morning, Lucy discovers that all the grown-ups have disappeared – as if into thin air. Chaos descends as the children in Lucy's town run riot. It's mayhem. It's madness. To most kids, it's amazing!
But Lucy wants to find out the truth. Lucy lost her dad not long ago, and she's determined not to lose her mum too. She's going to get her back – and nothing is going to stop her… except maybe the Creakers.
Trudy has betrayed her husband, John. She's still in the marital home – a dilapidated, priceless London townhouse – but not with John. Instead, she's with his brother, the profoundly banal Claude, and the two of them have a plan. But there is a witness to their plot: the inquisitive, nine-month-old resident of Trudy's womb.

Told from a perspective unlike any other, Nutshell is a classic tale of murder and deceit from one of the world's master storytellers.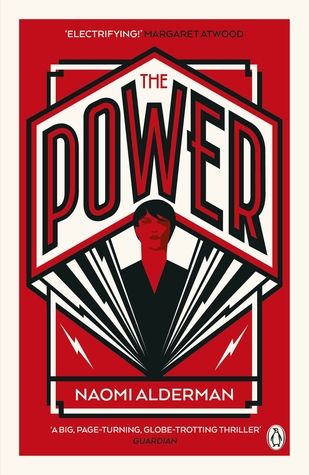 What if the power to hurt were in women's hands?

Suddenly – tomorrow or the day after – teenage girls find that with a flick of their fingers, they can inflict agonizing pain and even death. With this single twist, the four lives at the heart of Naomi Alderman's extraordinary, visceral novel are utterly transformed.

"Are you happy with your life?"

Those are the last words Jason Dessen hears before the masked abductor knocks him unconscious.

Before he awakens to find himself strapped to a gurney, surrounded by strangers in hazmat suits.

Before a man Jason's never met smiles down at him and says, "Welcome back, my friend."

In this world he's woken up to, Jason's life is not the one he knows. His wife is not his wife. His son was never born. And Jason is not an ordinary college physics professor, but a celebrated genius who has achieved something remarkable. Something impossible.

Is it this world or the other that's the dream? And even if the home he remembers is real, how can Jason possibly make it back to the family he loves? The answers lie in a journey more wondrous and horrifying than anything he could've imagined—one that will force him to confront the darkest parts of himself even as he battles a terrifying, seemingly unbeatable foe.

From the author of the bestselling Wayward Pines trilogy, Dark Matter is a brilliantly plotted tale that is at once sweeping and intimate, mind-bendingly strange and profoundly human—a relentlessly surprising science-fiction thriller about choices, paths not taken, and how far we'll go to claim the lives we dream of.
Midwinter in an English village. A teenage girl has gone missing. Everyone is called upon to join the search. The villagers fan out across the moors as the police set up roadblocks and a crowd of news reporters descends on what is usually a place of peace. Meanwhile, there is work that must still be done: cows milked, fences repaired, stone cut, pints poured, beds made, sermons written, a pantomime rehearsed. As the seasons unfold and the search for the missing girl goes on, there are those who leave the village and those who are pulled back; those who come together and those who break apart. There are births and deaths; secrets kept and exposed; livelihoods made and lost; small kindnesses and unanticipated betrayals. An extraordinary novel of cumulative power and grace, RESERVOIR 13 explores the rhythms of the natural world and the repeated human gift for violence, unfolding over thirteen years as the aftershocks of a tragedy refuse to subside

Maria Weston wants to be friends. But Maria Weston is dead. Isn't she?

1989. When Louise first notices the new girl who has mysteriously transferred late into their senior year, Maria seems to be everything the girls Louise hangs out with aren't. Authentic. Funny. Brash. Within just a few days, Maria and Louise are on their way to becoming fast friends.

2016. Louise receives a heart-stopping email: Maria Weston wants to be friends on Facebook. Long-buried memories quickly rise to the surface: those first days of their budding friendship; cruel decisions made and dark secrets kept; the night that would change all their lives forever.

Louise has always known that if the truth ever came out, she could stand to lose everything. Her job. Her son. Her freedom. Maria's sudden reappearance threatens it all, and forces Louise to reconnect with everyone she'd severed ties with to escape the past. But as she tries to piece together exactly what happened that night, Louise discovers there's more to the story than she ever knew. To keep her secret, Louise must first uncover the whole truth, before what's known to Maria–or whoever's pretending to be her–is known to all.

From the award-winning, New York Times bestselling author of NOS4A2 and Heart-Shaped Box comes a chilling novel about a worldwide pandemic of spontaneous combustion that threatens to reduce civilization to ashes and a band of improbable heroes who battle to save it, led by one powerful and enigmatic man known as the Fireman.

The fireman is coming. Stay cool.

No one knows exactly when it began or where it originated. A terrifying new plague is spreading like wildfire across the country, striking cities one by one: Boston, Detroit, Seattle. The doctors call it Draco Incendia Trychophyton. To everyone else it's Dragonscale, a highly contagious, deadly spore that marks its hosts with beautiful black and gold marks across their bodies—before causing them to burst into flames. Millions are infected; blazes erupt everywhere. There is no antidote. No one is safe.

Harper Grayson, a compassionate, dedicated nurse as pragmatic as Mary Poppins, treated hundreds of infected patients before her hospital burned to the ground. Now she's discovered the telltale gold-flecked marks on her skin. When the outbreak first began, she and her husband, Jakob, had made a pact: they would take matters into their own hands if they became infected. To Jakob's dismay, Harper wants to live—at least until the fetus she is carrying comes to term. At the hospital, she witnessed infected mothers give birth to healthy babies and believes hers will be fine too. . . if she can live long enough to deliver the child.

Convinced that his do-gooding wife has made him sick, Jakob becomes unhinged, and eventually abandons her as their placid New England community collapses in terror. The chaos gives rise to ruthless Cremation Squads—armed, self-appointed posses roaming the streets and woods to exterminate those who they believe carry the spore. But Harper isn't as alone as she fears: a mysterious and compelling stranger she briefly met at the hospital, a man in a dirty yellow fire fighter's jacket, carrying a hooked iron bar, straddles the abyss between insanity and death. Known as The Fireman, he strolls the ruins of New Hampshire, a madman afflicted with Dragonscale who has learned to control the fire within himself, using it as a shield to protect the hunted . . . and as a weapon to avenge the wronged.

In the desperate season to come, as the world burns out of control, Harper must learn the Fireman's secrets before her life—and that of her unborn child—goes up in smoke.

In Being Mortal, bestselling author Atul Gawande tackles the hardest challenge of his profession: how medicine can not only improve life but also the process of its ending

Medicine has triumphed in modern times, transforming birth, injury, and infectious disease from harrowing to manageable. But in the inevitable condition of aging and death, the goals of medicine seem too frequently to run counter to the interest of the human spirit. Nursing homes, preoccupied with safety, pin patients into railed beds and wheelchairs. Hospitals isolate the dying, checking for vital signs long after the goals of cure have become moot. Doctors, committed to extending life, continue to carry out devastating procedures that in the end extend suffering.

Gawande, a practicing surgeon, addresses his profession's ultimate limitation, arguing that quality of life is the desired goal for patients and families. Gawande offers examples of freer, more socially fulfilling models for assisting the infirm and dependent elderly, and he explores the varieties of hospice care to demonstrate that a person's last weeks or months may be rich and dignified.

Full of eye-opening research and riveting storytelling, Being Mortal asserts that medicine can comfort and enhance our experience even to the end, providing not only a good life but also a good end

There are three things you should know about Elsie.
The first thing is that she's my best friend.
The second is that she always knows what to say to make me feel better.
And the third thing… might take a little bit more explaining.

84-year-old Florence has fallen in her flat at Cherry Tree Home for the Elderly. As she waits to be rescued, Florence wonders if a terrible secret from her past is about to come to light; and, if the charming new resident is who he claims to be, why does he look exactly like a man who died sixty years ago?

From the author of THE TROUBLE WITH GOATS AND SHEEP, this book will teach you many things, but here are three of them:
1) The fine threads of humanity will connect us all forever.
2) There is so very much more to anyone than the worst thing they have ever done.
3) Even the smallest life can leave the loudest echo.
So there it is 12 books for February, I better start reading as I am running out of space.
Thanks for reading