I managed to read 9 books this month….9! that's crazyness! I have also been continuing on with 'The Big Bang Theory' and nearly finished season 6. I am team Sheldon Cooper and I find myself singing 'Soft Kitty' at work.
I read: 3,334 pages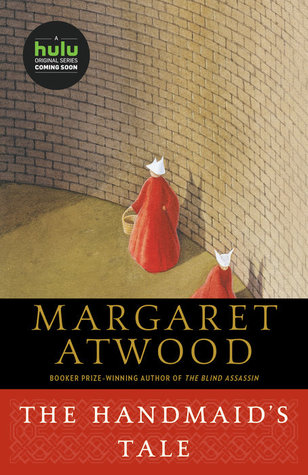 I finished this book at the start of November and it was okay, but I had so many questions all the way through which weren't really answered. I rated this 3/5 stars
This is one of my #beatthebacklist books, I found this ok but I was getting bored and also annoyed with the word 'Squizz'. This is YA science Fiction/alternate world. RTC – I rated this 3/5 stars
I reread..yes you read that right..I reread Illuminae and I enjoyed it for the second time and I picked up some new stuff that I possibly missed the first time. I rated this 4/5 stars.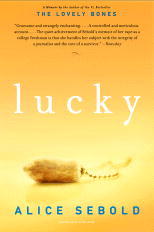 'Lucky' is from the writer of 'The Lovely Bones', However this is a memoir of When Alice was in college and was raped. This is intensely graphic. I was shocked and wincing and I am not a person usually effected by these things…so be warned if you are going to read this. This covers the rape and the case and her life afterwards and how she tries to come to terms with the ordeal. I rated this 4/5 stars.
This is the sequel to No Virgin – this covers the trial and aftermath of the rape of Stacey Woods. This was ok but to be honest I thought that the two books could have easily have been one. RTC I rated this 3/5 stars.
I read Maus and loved it, this is the first graphic novel that I have read that is about a survivor from Auschwitz, It was so interesting even though it is told through Mice. The only thing that I struggled with in this book was the relationship between Art and his father. I rated this 4.5/5 stars
I needed something easy-going and romantic and this hit the spot in my reading needs. It was cute, it had a sexy love interest who was perfect, the characters were flawed. The is by Jennifer L Armentrout and I am going to be continuing with the companion/series as I just need more. I rated this 4/5 stars.
Another #beatthebacklist read for me. I didn't really like this, there were too many characters and was just about this stupid list that plays with girls self-esteem. RTC I rated this 2/5 stars.
I finally read Gemina – at first I wasn't so keen I thought Illuminae should have been a standalone and then it got really good and I was loving it. The ending got me a little confused(not hard) but still enjoyable. I rated this 4/5 stars.
Currently reading:
So that's my 9 books. What did you read? Did we read any the same? Have you read any of these books?
Thanks for reading