I managed to get a small selection of books this month – which I am really pleased about. I managed to receive a couple and only one is brought brand new, so here we go.
Click on the covers to be forwarded to Goodreads.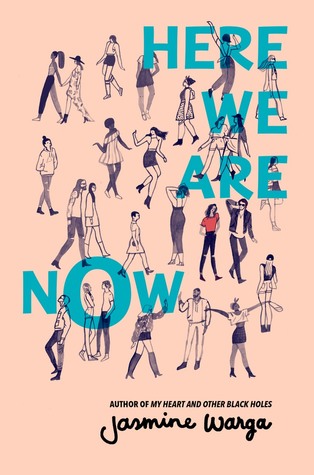 Despite sending him letters ever since she was thirteen, Taliah Abdallat never thought she'd ever really meet Julian Oliver. But one day, while her mother is out of the country, the famed rock star from Staring Into the Abyss shows up on her doorstep. This makes sense – kinda – because Julian Oliver is Taliah's father, even though her mother would never admit it to her.

Julian asks if Taliah if she will drop everything and go with him to his hometown of Oak Falls, Indiana, to meet his father – her grandfather – who is nearing the end of his life. Taliah, torn between betraying her mother's trust and meeting the family she has never known, goes.

With her best friend Harlow by her side, Taliah embarks on a three-day journey to find out everything about her 'father' and her family. But Julian isn't the father Taliah always hoped for, and revelations about her mother's past are seriously shaking her foundation. Through all these new experiences, Taliah will have to find new ways to be true to herself, honoring her past and her future.
I got this from Hodder via Bookbridgr…. thanks guys:) will hopefully be reading this soon.
A present contains a monstrous secret.
An uninvited guest haunts a Christmas party.
A shadow slips across the floor by firelight.
A festive entertainment ends in darkness and screams.

Who knows what haunts the night at the dark point of the year? This collection of seasonal chillers looks beneath Christmas cheer to a world of ghosts and horrors, mixing terrifying modern fiction with classic stories by masters of the macabre. From Neil Gaiman and M. R. James to Muriel Spark and E. Nesbit, there are stories here to make the hardiest soul quail – so find a comfy chair, lock the door, ignore the cold breath on your neck and get ready to welcome in the real spirits of Christmas.
I also received this book from John Murray via Bookbridgr – this was a surprise as I didn't think I would get it and I thought it was another book that I had won.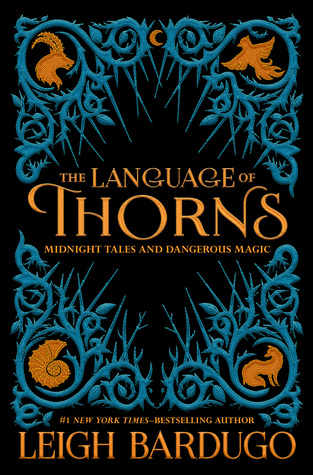 Love speaks in flowers. Truth requires thorns.

Travel to a world of dark bargains struck by moonlight, of haunted towns and hungry woods, of talking beasts and gingerbread golems, where a young mermaid's voice can summon deadly storms and where a river might do a lovestruck boy's bidding but only for a terrible price.

Inspired by myth, fairy tale, and folklore, #1 New York Times–bestselling author Leigh Bardugo has crafted a deliciously atmospheric collection of short stories filled with betrayals, revenge, sacrifice, and love.

Perfect for new readers and dedicated fans, these tales will transport you to lands both familiar and strange—to a fully realized world of dangerous magic that millions have visited through the novels of the Grishaverse.

This collection of six stories includes three brand-new tales, all of them lavishly illustrated with art that changes with each turn of the page, culminating in six stunning full-spread illustrations as rich in detail as the stories themselves.
Auburn Reed has her entire life mapped out. Her goals are in sight and there's no room for mistakes. But when she walks into a Dallas art studio in search of a job, she doesn't expect to find a deep attraction to the enigmatic artist who works there, Owen Gentry.

For once, Auburn takes a risk and puts her heart in control, only to discover Owen is keeping major secrets from coming out. The magnitude of his past threatens to destroy everything important to Auburn, and the only way to get her life back on track is to cut Owen out of it.

The last thing Owen wants is to lose Auburn, but he can't seem to convince her that truth is sometimes as subjective as art. All he would have to do to save their relationship is confess. But in this case, the confession could be much more destructive than the actual sin…
This was 99p in the charity shop and I couldn't say no. I haven't read a Colleen Hoover book as of yet but I think it's going to be one that I get sucked in to.
A mutilated body discovered in the woods.
A murderous plan conceived in the past.
A reckoning seventy years in the making . . .

When lawyer Charlie Priest is attacked in his own home by a man searching for information he claims Priest has, he is drawn into a web of corruption that has its roots in the last desperate days of World War Two.

When his attacker is found murdered the next day, Priest becomes a suspect and the only way to clear his name is to find out about the mysterious House of Mayfly – a secret society that people will kill for.

As Priest races to uncover the truth, can he prevent history from repeating itself?
I received this book as a freebie when I signed up to readers first, whilst it doesn't have many ratings the ones it has received have been good – so I will read this when I am in the mood for a mystery/thriller.
That's all the books that I accrued in November not to bad for me I think. I have not being buying many books as I am trying to read the ones on my shelf. Have you read any of these? What books did you get?