It's the last book haul of 2017 and in true style I have gone overboard with the book buying. I got a couple for Xmas and a voucher and then I went charity book shopping…my favourite pastime. I have way too many books as it is but my brain just wants to hoard more and here they are:
Click on the covers to be forwarded to Goodreads: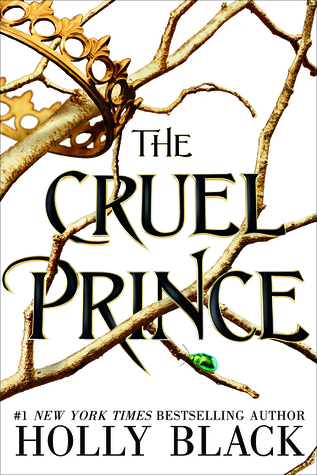 I managed to win a beautiful hardback copy of this book from Readers First –  I read the first 30 pages and really enjoyed it. So this will be one of my first reads of 2018.
Of course I want to be like them. They're beautiful as blades forged in some divine fire. They will live forever.

And Cardan is even more beautiful than the rest. I hate him more than all the others. I hate him so much that sometimes when I look at him, I can hardly breathe.

Jude was seven years old when her parents were murdered and she and her two sisters were stolen away to live in the treacherous High Court of Faerie. Ten years later, Jude wants nothing more than to belong there, despite her mortality. But many of the fey despise humans. Especially Prince Cardan, the youngest and wickedest son of the High King.

To win a place at the Court, she must defy him–and face the consequences.

In doing so, she becomes embroiled in palace intrigues and deceptions, discovering her own capacity for bloodshed. But as civil war threatens to drown the Courts of Faerie in violence, Jude will need to risk her life in a dangerous alliance to save her sisters, and Faerie itself.
Another book that I won from Readers First was this book. Capital punishment is a subject that has always fascinated me and that it is still carried out in some states.
The true story of a death row inmate, awaiting execution, whose case could help kill capital punishment, and his friendship with a journalist who might just make this happen.

Imagine being condemned to death for murder, when even the prosecutors admit that you didn't actually kill anyone. This is what happened to Richard Glossip, a death row inmate who was convicted largely on the testimony of the self-confessed killer of motel owner, Barry van Treese. Despite this shocking turn of events, the state of Oklahoma is still intent on executing him, raising international outcry and controversy.

Ian Woods, a reporter for Sky News, came across the case one quiet afternoon, and has tirelessly campaigned ever since to bring the injustices Glossip has faced to the world's attention. He has even served as an invited witness to Glossip's three scheduled executions – all of which were stayed at the last possible moment. This is the gripping true story of the case, and their turbulent friendship, written by a man with unparalleled first-hand knowledge and access. A tense mix of Dead Man Walking and Making a Murderer, Surviving Execution combines the very best in truecrime writing with a searching exploration of our most barbaric punishment.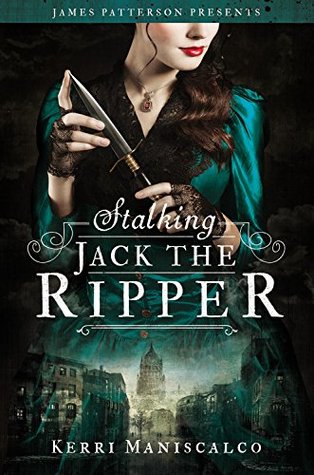 My dad bought me this for Christmas which I am really looking forward to as I hear nothing but praise.
Presented by James Patterson's new children's imprint, this deliciously creepy horror novel has a storyline inspired by the Ripper murders and an unexpected, blood-chilling conclusion…

Seventeen-year-old Audrey Rose Wadsworth was born a lord's daughter, with a life of wealth and privilege stretched out before her. But between the social teas and silk dress fittings, she leads a forbidden secret life.

Against her stern father's wishes and society's expectations, Audrey often slips away to her uncle's laboratory to study the gruesome practice of forensic medicine. When her work on a string of savagely killed corpses drags Audrey into the investigation of a serial murderer, her search for answers brings her close to her own sheltered world.

The story's shocking twists and turns, augmented with real, sinister period photos, will make this dazzling, #1 New York Times bestselling debut from author Kerri Maniscalco impossible to forget.
This is a colouring book that my dad also bought me for Xmas – I have started doing some – it's one-sided pages and you can tear the pictures out to hang up or do whatever you want with them.
Grab your colored pencils and contribute your own creativity to the irreverent Adventure Time meets Alice in Wonderland-style epic featuring Gert–a six-year-old girl who has been stuck in the magical world of Fairyland for thirty years and will hack and slash her way through anything to get home.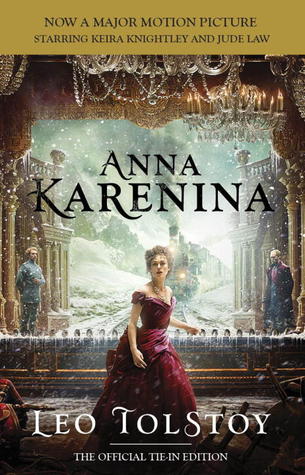 I am trying to gradually read more classics and this was at a church sale, I was watching my daughter sing at a Christmas concert and they had loads of books. So I donated some money and bought this bad boy.
Leo Tolstoy's classic story of doomed love is one of the most admired novels in world literature. Generations of readers have been enthralled by his magnificent heroine, the unhappily married Anna Karenina, and her tragic affair with dashing Count Vronsky.

In their world frivolous liaisons are commonplace, but Anna and Vronsky's consuming passion makes them a target for scorn and leads to Anna's increasing isolation. The heartbreaking trajectory of their relationship contrasts sharply with the colorful swirl of friends and family members who surround them, especially the newlyweds Kitty and Levin, who forge a touching bond as they struggle to make a life together. Anna Karenina is a masterpiece not only because of the unforgettable woman at its core and the stark drama of her fate, but also because it explores and illuminates the deepest questions about how to live a fulfilled life.
Another charity shop buy – mine is actually a proof copy but I want to read this author and this little story appeals to me.
In this dazzling debut novel, a pregnant teen learns the meaning of friendship—from the boy who pretends to be her baby's father.

When the entire high school finds out that Hannah Shepard is pregnant via her ex-best friend, she has a full-on meltdown in her backyard. The one witness (besides the rest of the world): Aaron Tyler, a transfer student and the only boy who doesn't seem to want to get into Hannah's pants. Confused and scared, Hannah needs someone to be on her side. Wishing to make up for his own past mistakes, Aaron does the unthinkable and offers to pretend to be the father of Hannah's unborn baby. Even more unbelievable, Hannah hears herself saying "yes."

Told in alternating perspectives between Hannah and Aaron, Trouble is the story of two teenagers helping each other to move forward in the wake of tragedy and devastating choices. As you read about their year of loss, regret, and hope, you'll remember your first, real best friend—and how they were like a first love.
This book just sounds amazing and knew the instant I saw it that I must have it,I mean just look at that cover.
History is full of strange animal stories invented by the brightest and most influential, from Aristotle to Disney. But when it comes to understanding animals, we've got a long way to go.

Whether we're watching a viral video of romping baby pandas or looking at a picture of penguins 'holding hands', we often project our own values – innocence, abstinence, hard work – onto animals. So you've probably never considered that moose get drunk and that penguins are notorious cheats.

In The Unexpected Truth About Animals Zoologist Lucy unravels many such myths – that eels are born from sand, that swallows hibernate under water, and that bears gave birth to formless lumps that are licked into shape by their mothers – to show that the stories we create reveal as much about us as they do about the animals.
Another classic added to my collection.
Jonathan Harker is travelling to Castle Dracula to see the Transylvanian noble, Count Dracula. He is begged by locals not to go there, because on the eve of St George's Day, when the clock strikes midnight, all the evil things in the world will come full sway. But business must be done, so Jonathan makes his way to the Castle – and then his nightmare begins. His beloved wife Mina and other lost souls have fallen under the Count's horrifying spell. Dracula must be destroyed . . .

This collection of new translations brings together the small proportion of Kafka's works that he thought worthy of publication. It includes Metamorphosis, his most famous work, an exploration of horrific transformation and alienation; Meditation, a collection of his earlier studies; The Judgement, written in a single night of frenzied creativity; The Stoker, the first chapter of a novel set in America and a fascinating occasional piece, The Aeroplanes at Brescia, Kafka's eyewitness account of an air display in 1909.

Together, these stories reveal the breadth of Kafka's literary vision and the extraordinary imaginative depth of his thought

EVERYONE REMEMBERS THE SMELL OF THEIR GRANDMOTHER' HOUSE

Everyone remembers the stories their grandmother told them. But does everyone remember their grandmother flirting with policemen? Driving illegally? Breaking into a zoo in the middle of the night? Firing a paintball gun from a balcony in her dressing gown? Seven-year-old Elsa does.

Some might call Elsa's granny 'eccentric', or even 'crazy'. Elsa calls her a superhero. And granny's stories, of knights and princesses and dragons and castles, are her superpower. Because, as Elsa is starting to learn, heroes and villains don't always exist in imaginary kingdoms; they could live just down the hallway.

As Christmas draws near, even the best superhero grandmothers may have one or two things they'd like to apologise for. And, in the process, Elsa can have some breath-taking adventures of her own …

Heartbreaking and hilarious in equal measure, the new novel by the author of the internationally bestselling phenomenon A Man Called Ove will charm and delight anyone who has ever had a grandmother.

The first memoir of its kind, Confessions of a Sociopath is an engrossing, highly captivating narrative of the author's life as a diagnosed sociopath.

She is a charismatic charmer, an ambitious self-promoter, and a cunning and calculating liar. She can induce you to invest in her financial schemes, vote for her causes, and even join her in bed. Like a real-life Lisbeth Salander, she has her own system of ethics, and like Dexter, she thrives on bending and occasionally breaking the rules. She is a diagnosed, high-functioning, noncriminal sociopath, and this is her world from her point of view.

Drawn from the author's own experiences; her popular blog, Sociopathworld.com; and scientific literature, Confessions of a Sociopath is part confessional memoir, part primer for the curious. Written from the point of view of a diagnosed sociopath, it unveils for the very first time these people who are hiding in plain sight. The book confirms suspicions and debunks myths about sociopathy, providing a road map for dealing with the sociopath in your life.

A father and daughter reconnect after a life spent apart to find their mutual love of art isn't the only thing they share.

Sixteen-year-old Iris itches constantly for the strike of a match. But when she's caught setting one too many fires, she's whisked away to London before she can get arrested—at least that's the story her mother tells. Mounting debt actually drove them out of LA, and it's greed that brings them to a home Iris doesn't recognize, where her millionaire father—a man she's never met—lives. Though not for much longer.

Iris's father is dying, and her mother is determined to claim his life's fortune, including his priceless art collection. Forced to live with him as part of an exploitive scheme, Iris soon realizes her father is far different than the man she's been schooled to hate, and everything she thought she knew—about her father and herself—is suddenly unclear. There may be hidden beauty in Iris's uncertain past, and future, if only she can see beyond the flames.

Under the streets of London there's a world most people could never even dream of. A city of monsters and saints, murderers and angels, and pale girls in black velvet. Richard Mayhew is a young businessman who is about to find out more than he bargained for about this other London. A single act of kindness catapults him out of his safe and predictable life and into a world that is at once eerily familiar and yet utterly bizarre. There's a girl named Door, an Angel called Islington, an Earl who holds Court on the carriage of a Tube train, a Beast in a labyrinth, and dangers and delights beyond imagining… And Richard, who only wants to go home, is to find a strange destiny waiting for him below the streets of his native city.
13 books, not as bad as I thought it was going to be. What books did you get over Christmas? Have you read any of these? I want to read them all in one go.
Thanks for reading