Hello everyone, I am here I am still alive. I know I haven't posted in quite a few weeks now, I haven't forgotten you and I have still been reading, it's just I have been ill. So I had flu for 2 weeks, I couldn't sleep, I couldn't watch TV or read as my eyes hurt and I was also really dizzy….it was the longest 2 weeks of my life.  I am currently feeling great *fingers crossed* I haven't felt this great for months.
I hit my Goodreads target of 75 books last week, however I still want to get some books finished this year once and for all – you have probably seen these books in a few of my TBR's but I need to do this and at least hit 82 books as that will be the same as last year.
Please click on the cover of the books to be directed to Goodreads.
I am sure everyone knows about this book, it's been on a few of my TBR's and I want to read it to complete the series, however I am not the biggest fan of Alina and Mal…. I am only in it for the Darkling and Nickolai.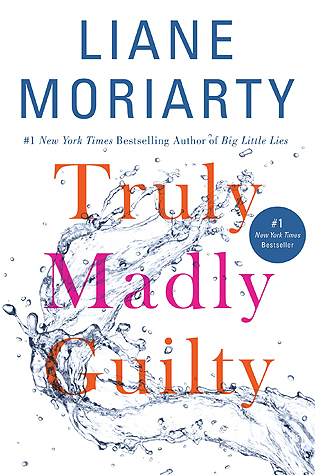 Another book that has been on and off the TBR's,I have only read on other of Liane Moriarty's book which was the Husband's secret and that was years ago and I enjoyed it.
I want to read this so much but at the moment I am in a romance mood – just some light easy going-feel good writing –  I just want to be in the right frame of mind when I read this book as I want to love it.
Oh I need to get back in to the world of Percy Jackson, I read the first book in this series some months back and really enjoyed it, so can't wait to see what other adventures he gets up to.
I must be the only person who hasn't read this book yet and all I have heard is good things…I was waiting for the hype to die down a bit but I want to get this read before 2018.
So there is my 5 books that I would like to read before the end of 2017. I think this is manageable. Do you have a list of books to read before 2018, what are they?
Thanks for reading