So I might have done a bit of book buying in October but I have been fairly good recently and not gone crazy like other times. I think I bought 10 things and only 2 of them are brand new.
"Searing . . . captures an exquisite range of self-awareness between madness and insight."

First published in 1994. Reprinted and a bestseller in 2000 (due to movie based on the book).

In the late 1960s, the author spent nearly two years on the ward for teenage girls at McLean Hospital, a renowned psychiatric facility. Her memoir encompasses horror and razor-edged perceptions, while providing vivid portraits of her fellow patients and their keepers.

I have wanted to read this book after I watched the move with Angelina Jolie, I want to see how it compares.

A searing, post apocalyptic novel destined to become Cormac McCarthy's masterpiece.

A father and his son walk alone through burned America. Nothing moves in the ravaged landscape save the ash on the wind. It is cold enough to crack stones, and when the snow falls it is gray. The sky is dark. Their destination is the coast, although they don't know what, if anything, awaits them there. They have nothing; just a pistol to defend themselves against the lawless bands that stalk the road, the clothes they are wearing, a cart of scavenged food—and each other.
On a chilly February day, two old friends meet in the throng outside a London crematorium to pay their last respects to Molly Lane. Both Clive Linley and Vernon Halliday had been Molly's lovers in the days before they reached their current eminence: Clive is Britain's most successful modern composer, and Vernon is editor of the newspaper The Judge. Gorgeous, feisty Molly had other lovers, too, notably Julian Garmony, Foreign Secretary, a notorious right-winger tipped to be the next prime minister.

In the days that follow Molly's funeral, Clive and Vernon will make a pact with consequences that neither could have foreseen. Each will make a disastrous moral decision, their friendship will be tested to its limits, and Julian Garmony will be fighting for his political life. A sharp contemporary morality tale, cleverly disguised as a comic novel, Amsterdam is "as sheerly enjoyable a book as one is likely to pick up this year"
Golden boy Ezra Faulkner believes everyone has a tragedy waiting for them—a single encounter after which everything that really matters will happen. His particular tragedy waited until he was primed to lose it all: In one spectacular night, a reckless driver shatters Ezra's knee, his career as a jock, and his social life.

No longer a front-runner for homecoming king, Ezra finds himself at the table of misfits, where he encounters new girl Cassidy Thorpe. Cassidy is unlike anyone Ezra's ever met— achingly effortless, fiercely intelligent, and determined to bring Ezra along on her endless adventures.

Together, Ezra and Cassidy discover flash mobs, buried treasure, secret movie screenings, and a poodle that might just be the reincarnation of Jay Gatsby. But as Ezra dives into his new studies, new friendships, and new love, he learns that some people, like books, are easy to misread. And now he must consider: If one's singular tragedy has already hit and everything after it has mattered quite a bit, what happens when more misfortune strikes?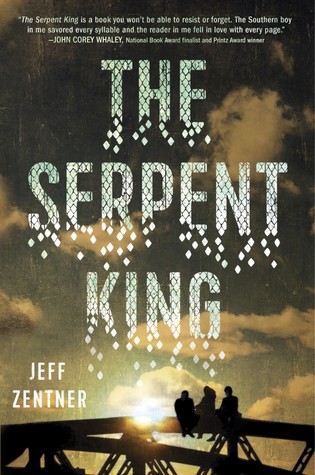 Dill has had to wrestle with vipers his whole life at home, as the only son of a Pentecostal minister who urges him to handle poisonous rattlesnakes, and at school, where he faces down bullies who target him for his father's extreme faith and very public fall from grace.

The only antidote to all this venom is his friendship with fellow outcasts Travis and Lydia. But as they are starting their senior year, Dill feels the coils of his future tightening around him. Dill's only escapes are his music and his secret feelings for Lydia, neither of which he is brave enough to share. Graduation feels more like an ending to Dill than a beginning. But even before then, he must cope with another ending- one that will rock his life to the core.

Elle Peterssen is young, wealthy, and beautiful – and there is a reason someone tried to kill her. Only, Elle doesn't remember any of this.

Mind the Gap, the new series by the Eisner Award-winning writer JIM McCANN (Return of the Dapper Men), is a mystery with a paranormal twist.

Elle, in a spirit form detached from her comatose body, must not only unravel the mystery of her attacker's identity and motive but her entire life as well.

Who can she trust, in both this word and in the gap she exists in that lies between life and death? Filled with twists and turns, Elle's life isn't the only one turned upside down by the attack on her life.

Deceit, secrets, and hidden agendas are everywhere in a story where everyone is a suspect, and no one is innocent.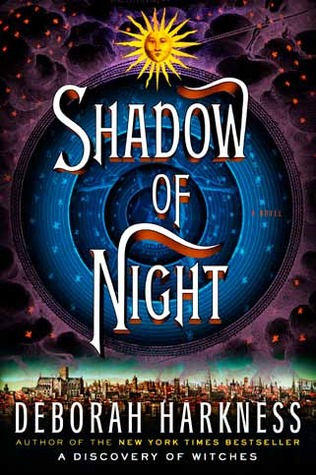 IT BEGAN WITH A DISCOVERY OF WITCHES.

Historian Diana Bishop, descended from a line of powerful witches, and long-lived vampire Matthew Clairmont have broken the laws dividing creatures. When Diana discovered a significant alchemical manuscript in the Bodleian Library, she sparked a struggle in which she became bound to Matthew. Now the fragile coexistence of witches, daemons, vampires and humans is dangerously threatened.

Seeking safety, Diana and Matthew travel back in time to London, 1590. But they soon realize that the past may not provide a haven. Reclaiming his former identity as poet and spy for Queen Elizabeth, the vampire falls back in with a group of radicals known as the School of Night. Many are unruly daemons, the creative minds of the age, including playwright Christopher Marlowe and mathematician Thomas Harriot.

Together Matthew and Diana scour Tudor London for the elusive manuscript Ashmole 782, and search for the witch who will teach Diana how to control her remarkable powers…
To the children, the town was their whole world. To the adults, knowing better, Derry, Maine was just their home town: familiar, well-ordered for the most part. A good place to live.

It was the children who saw – and felt – what made Derry so horribly different. In the storm drains, in the sewers, IT lurked, taking on the shape of every nightmare, each one's deepest dread. Sometimes IT reached up, seizing, tearing, killing . . .

The adults, knowing better, knew nothing.

Time passed and the children grew up, moved away. The horror of IT was deep-buried, wrapped in forgetfulness. Until they were called back, once more to confront IT as IT stirred and coiled in the sullen depths of their memories, reaching up again to make their past nightmares a terrible present reality.
Good Night Stories for Rebel Girls is a children's book packed with 100 bedtime stories about the life of 100 extraordinary women from the past and the present, illustrated by 60 female artists from all over the world. This book inspires girls with the stories of great women, from Elizabeth I to Serena Williams.
I don't think I did too bad on this haul – most of the books were on my TBR pile anyways so……yeah. What did you buy in October? Did you get any of the same as me.
Thanks for reading