June was a great reading month for me. I read 9 things. I read 1 – non fiction book, 4 comics,1 manga and 3 novels and I DNF'd a book too. Admittedly some of these were shorter books but I had fun reading them and the quality of what I read was good too.
This was my DNF for June. This had been on an off my TBR for months and months but when I finally got round to it, I found it was just not the book for me. There were several reasons why I DNF'd this book. 1, it was a second book in a series which I thought you would be able to read without reading the first. 2, I didn't like the writing style. 3, There was too many expletives for my liking, I am by no means a prude but this was too much that it was making me wince. 4, Everyone was called Jimmy, so I really didn't know who was talking.
The Hearts Invisible Furies by John Boyne – This book had me laughing out loud and was also heart-breaking at times. Our Protagonist Cyril Avery was great, he had this awkwardness about him. The story is his life growing up as a gay man in Ireland in the 1950's. I rated this 4/5 stars (review to come)
My Name is Leon by Kit De Waal – I was expecting great things from this book and I felt at the start that it was going to be very moving but as the story progressed I felt it lacked emotion. I enjoyed the book and it was very easy to read. 3/5 stars
Attack on Titan by Hajime Isayama – This was my very first Manga book, I even had to look it up on the interwebs on how to read it properly. I liked the plot but I wasn't to sure on the art but maybe I will become more accustomed to it, anyway I am on the look out for volume 2. I rated this 3 out of 5 stars.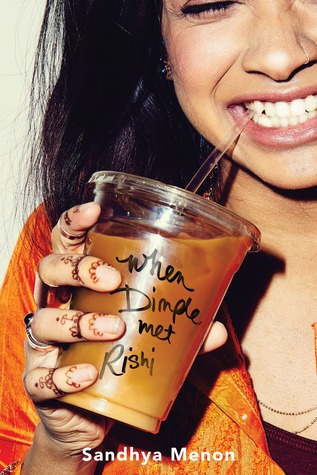 When Dimple Met Rishi by Sandhya Menon – This was a very cute YA contemporary novel that was set around arranged marriages and something that I have not read about before.I loved the characters, Dimple was so headstrong and Rishi wanted to make his family happy and do the right thing following his religion. I rated this 4/5 stars (Review to come)
I Hate Fairyland #1, 2,3 and 4 by Skottie Young – I read 4 volumes of this comic series. I loved the artwork, the sassyness of the character. It is very gory though and not for children despite the very colourful palette that is used.
Today I'm Alice by Alice Jamieson – This was my non-fiction book of the month. This was fantastic and definitely recommend if you want an insight in to someones mind that has Multiple Personality Disorder. Alice does not hold back and there is a lot of trigger warnings such as Child abuse, Rape, Self harm and suicide. This book was just very honest. I rated this 5/5 stars (Review to come)
Other books I reviewed in June:
Top 10 Tuesday:
10 Mystery/Thrillers that I have added to my TBR recently
Most anticipated books for the second half of 2017
10 Series I've been meaning to start but haven't yet.
Best books I have read in 2017 so far
Other Posts:
Currently reading:
Not to bad a month I think. Have you read any of these books? What did you read in June?
Thanks for reading