I wasn't tagged to do this but I saw Kirsty@kirstyreadsblog tag post and it looked a whole lot of fun. So here I am.
Rules
you must be honest
you must answer all the questions
you must tag at least 4 people
1. What book has been on your shelf the longest?
I haven't read any of these books even though I have been told it's better than the movie. I have watched the first 3 movies but for some reason not the last.
2. What is your current read, your last read, and the book you'll read next? 
Currently reading: The Roanoke Girls by Amy Engel. 46% of the way through and I am so not sure yet.
Just Finished:The Breakdown by B.A.Paris. I really enjoyed this will let you know my thoughts in my wrap up.
Reading next: Strange the Dreamer by Laini Taylor. This book just came in at my library and I was first on the reservation list so I need to read ASAP.
3. What book did everyone like, but you hated?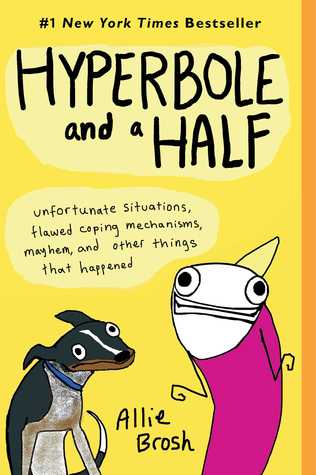 4. What book do you keep telling yourself you'll read, but you probably won't?
I keep telling myself I will but I am so intimidated by the size of the books and how many is in the series.
5. What book are you saving for retirement?
Jane Austen clothbound bookset,it was £63 but has now gone up to £92 – which I will never be able to afford.*sadface*
6. Last page: read it first, or wait 'til the end?
I have to wait till the end it makes it such a better read – when people tell me they read the end first,it makes me want to scream and shout in their faces….it's not allowed ok.
8. Which book character would you switch places with?
This is a really hard question and a lot of the books I read have broken characters and have pretty shitty lifestyles.
9. Do you have a book that reminds you of something specific in your life? (Place, time, person?)
When I was younger I would read this when I went over to my Grandma's house and I absolutely loved it. I loved the diary format and now this just reminds me of my youth and my grandmas house.
10. Name a book that you acquired in an interesting way.
I found it on a wall!
11. Have you ever given a book away for a special reason to a special person?
I wasn't overly impressed by the stories in this book and knew my friend wanted to read it…so I gave it to her.
12. Which book has been with you most places?
All the ones on my phone under the kindle app.Other than that I don't carry books around.
13. Any "required reading" you hated in high school that wasn't so bad two years later?
I honestly can't remember that far back!
14. Used or brand new?
Both. I like buying from charity shops and using the library. I usually only buy brand new books that I know I am not going to find in either place.
15. Have you ever read a Dan Brown book?
Nope. I think I would be confused…they sound confusing.
16. Have you ever seen a movie you liked more than the book?
Yep, Matilda and also some people might hate me for this but Alice in Wonderland….I really didn't like the book.
17. Have you ever read a book that's made you hungry, cookbooks included?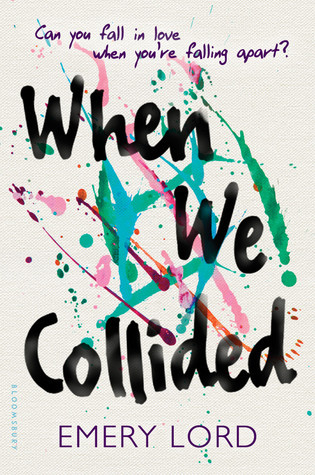 Yep, Jonah was a foodie and he would make all these delicious sounding meals making me constantly hungry.
18. Who is the person whose book advice you'll always take?
I don't really know any friends or family that read like I do but I always watch booksandlala or elenareadsbooks on youtube as they read similar books to me.
19. My question is: Is there a book out of your comfort zone (e.g., outside your usual reading genre) that you ended up loving?
I Tag:
Thanks for reading