I had another great reading month in March and managed to read 7 books. Two of them were unplanned and not on my March TBR…..but they are on my ever-growing Goodreads TBR. The majority of the books that I read I rated quite low and felt that March was a bit MEH!
I managed to finish reading this non-fiction book all about the gut and how it links to other functions in your body and can contribute to depression. This is a really informative and easy read. This is for people going in at a basic level, there is comedy and great little illustrations. I recommend this book if you are interested in learning more about the digestive system, but read it slow to let all the information absorb as there is quite a bit to take in. 3.5/5 stars
This is quite a short non-fiction/memoir. Elie Wiesel is a survivor of the Nazi death camps. This is Elie's memories of him being a teenage boy in Aushwitz and managing to survive. This has got really high reviews on Goodreads, I am unable pin point  what made me gives this a lower rating.Obviously it's a difficult topic and what happened to all those people was horrific. It was just the way this story was told was like a fiction story. Anyway I rated this 3.75-4/5 stars (I won't be writing a review for this book as I am unable to formulate words)
This is a #beatthebacklist book and it was strange, I didn't like any of the characters and the storyline was really far-fetched.  2/5 stars review to come.
Believe it or not but this is my first Stephanie Meyer book, It was ok but it didn't blow me away.I didn't like the main character and how paranoid she was. However there is some badass dogs which made up for it…come on everyone loves dogs. 3/5 stars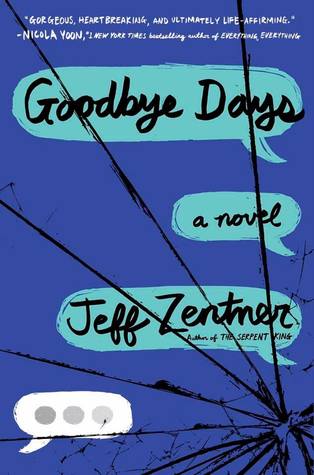 I will be writing a review for this in the next couple of days. This was ok, I thought the plot was a bit far-fetched but the writing was good and family/friend relationships were great. 3.5/5 stars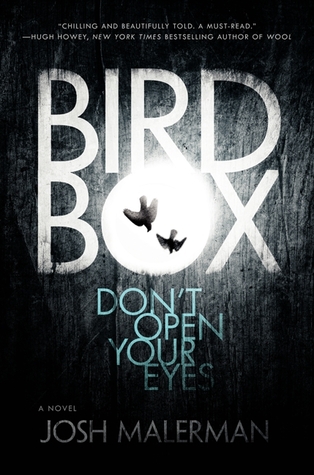 I was super excited to get to this.I had heard nothing but praise and the concept really had me intrigued, however this fell flat for me. The characters were ok, there was only a little bit of creepiness and I wouldn't class this as a horror but more of a survival story. 3/5 stars (review to come)
This was not planned for March but I have had it on my shelf for a while. This is a super quick read and really emotional. The ending didn't go as I thought it would and was a little bit disappointing and packed less of a punch. I still really enjoyed it and rated it 4/5 stars
Reviews:
Our Chemical Hearts by Krystal Sutherland
I have been in a bit of a review slump lately so I apologise for the lack of reviews, I have so many to catch up on.
Other posts:
Top 10 Tuesday – 10 books on my Spring TBR
Top 10 Tuesday – 10 books I have read pretty quickly
Life:
Ok first off, I managed to get a new job *squeals* I don't start till the 24th April but I am excited and nervous at the same time because I have been at the same place for 7 years and I will be leaving all my amazing friends.
I was treated to the cinema by a good friend and we watched Beauty and the Beast in 3D and I really enjoyed it.I thought the actor that played Gaston was amazing at the role and I didn't even realise that Ewan McGregor was Lumiere.
My daughter has another piece of her writing published. This is her second piece that has been selected. They are small books from children around our county but it is still an amazing achievement and I am so proud of her.
How did you do in March? Have you read any of these books?
Thanks for reading