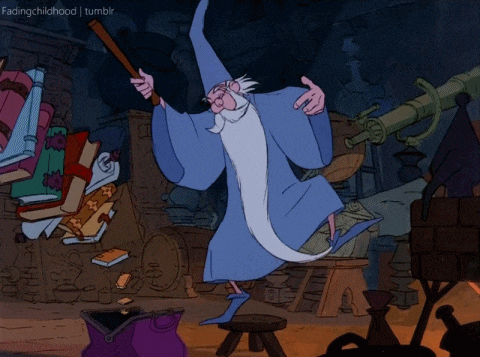 I accumulated a few books in the month of February – less than anticipated seeing as it was my birthday month and all. Anyways on to the lovely books – only a couple are brand new and as you know I like to buy most of my books from the charity shops for several reasons: Supporting the charity, a lot cheaper and if I don't like them then I don't feel so bad as I spent only a couple of pounds.
Damen is a warrior hero to his people, and the rightful heir to the throne of Akielos. But when his half brother seizes power, Damen is captured, stripped of his identity, and sent to serve the prince of an enemy nation as a pleasure slave.

Beautiful, manipulative, and deadly, his new master, Prince Laurent, epitomizes the worst of the court at Vere. But in the lethal political web of the Veretian court, nothing is as it seems, and when Damen finds himself caught up in a play for the throne, he must work together with Laurent to survive and save his country.

For Damen, there is just one rule: never, ever reveal his true identity. Because the one man Damen needs is the one man who has more reason to hate him than anyone else…
I have heard good and bad things about this book but I am so intrigued. I asked for this for my birthday as it is quite expensive in the UK and it's only a paperback!
CROWN PRINCESS RHIANNON TA'AN WANTS VENGEANCE.

The only surviving heir to an ancient Kalusian dynasty, RHEE has spent her life training to destroy the people who killed her family. Now, on the eve of her coronation, the time has finally come for Rhee to claim her throne – and her revenge.

ALYOSHA is a Wraetan who has risen above his war refugee origins to find fame as the dashing star of a DroneVision show. Despite his popularity, Aly struggles with anti-Wraetan prejudices and the pressure of being perfect in the public eye.

Their paths collide with one brutal act of violence: Rhee is attacked, barely escaping with her life. Aly is blamed for her presumed murder.

The princess and her accused killer are forced to go into hiding – even as a war between planets is waged in Rhee's name. But soon, Rhee and Aly discover that the assassination attempt is just one part of a sinister plot. Bound together by an evil that only they can stop, the two fugitives must join forces to save the galaxy.
I also managed to get a Fairyloot box in February as a birthday gift and this was the book inside with loads of other wonderful goodies. I would have done a post on this but I don't have a camera and my photography skills are non-existent. I never heard of this book before it turned up. So let me know if any of you have read it and your thoughts.
Cas Lowood has inherited an unusual vocation: He kills the dead.

So did his father before him, until he was gruesomely murdered by a ghost he sought to kill. Now, armed with his father's mysterious and deadly athame, Cas travels the country with his kitchen-witch mother and their spirit-sniffing cat. They follow legends and local lore, destroy the murderous dead, and keep pesky things like the future and friends at bay.

Searching for a ghost the locals call Anna Dressed in Blood, Cas expects the usual: track, hunt, kill. What he finds instead is a girl entangled in curses and rage, a ghost like he's never faced before. She still wears the dress she wore on the day of her brutal murder in 1958: once white, now stained red and dripping with blood. Since her death, Anna has killed any and every person who has dared to step into the deserted Victorian she used to call home.

Yet she spares Cas's life.
I saw these two side by side in the charity shop in pretty good condition and have heard good things about this duology so thought I would pick it up and have a go.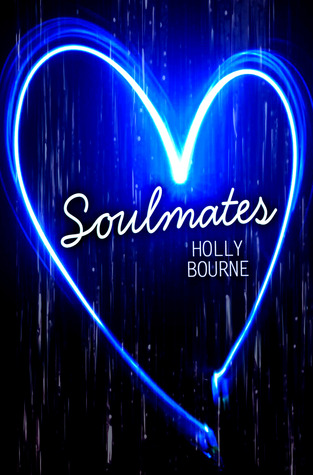 Every so often, two people are born who are the perfect matches for each other. Soulmates. But while the odds of this happening are about as likely as being struck by lightning, when these people do meet and fall in love…thunderstorms, lightning strikes and lashings of rain are only the beginning of their problems.

Enter Poppy, the 17-year-old cynic with a serious addiction to banana milk, and Noah, the heart-throb guitarist; residents of mediocre Middletown, sometime students, and…soulmates.

After a chance meeting at a local band night, Poppy and Noah find themselves swept up in a whirlwind romance unlike anything they've ever experienced before. But with a secret international agency preparing to separate them, a trail of destruction rumbling in their wake, (and a looming psychology coursework deadline), they are left with an impossible choice between the end of the world, or a life without love…
I keep saying to people recently that I think me and my partner are soulmates and that is the only reason I picked it up. I have seen a few people talk about it.
In a mega-stakes, high-suspense race against time, three of the most unlikely and winning heroes Stephen King has ever created try to stop a lone killer from blowing up thousands.

In the frigid pre-dawn hours, in a distressed Midwestern city, hundreds of desperate unemployed folks are lined up for a spot at a job fair. Without warning, a lone driver plows through the crowd in a stolen Mercedes, running over the innocent, backing up, and charging again. Eight people are killed; fifteen are wounded. The killer escapes.

In another part of town, months later, a retired cop named Bill Hodges is still haunted by the unsolved crime. When he gets a crazed letter from someone who self-identifies as the "perk" and threatens an even more diabolical attack, Hodges wakes up from his depressed and vacant retirement, hell-bent on preventing another tragedy.

Brady Hartfield lives with his alcoholic mother in the house where he was born. He loved the feel of death under the wheels of the Mercedes, and he wants that rush again. Only Bill Hodges, with a couple of highly unlikely allies, can apprehend the killer before he strikes again. And they have no time to lose, because Brady's next mission, if it succeeds, will kill or maim thousands.

Mr. Mercedes is a war between good and evil, from the master of suspense whose insight into the mind of this obsessed, insane killer is chilling and unforgettable.
I want to try to read some Stephen King as I haven't read any as of yet and I want to read more adult fiction.
Every story has two sides. Every relationship has two perspectives. And sometimes, it turns out, the key to a great marriage is not its truths but its secrets. At the core of this rich, expansive, layered novel, Lauren Groff presents the story of one such marriage over the course of twenty-four years.

At age twenty-two, Lotto and Mathilde are tall, glamorous, madly in love, and destined for greatness. A decade later, their marriage is still the envy of their friends, but with an electric thrill we understand that things are even more complicated and remarkable than they have seemed.
Georgian London. Summer 1763.

Anne Jaccob is coming of age, the daughter of a wealthy merchant. When she is taken advantage of by her tutor — a great friend of her father's — and is set up to marry a squeamish snob named Simeon Onions, she begins to realize just how powerless she is in Georgian society. Anne is watchful, cunning, and bored.

Her saviour appears in the form of Fub, the butcher's boy. Their romance is both a great spur and an excitement. Anne knows she is doomed to a loveless marriage to Onions and she is determined to escape with Fub and be his mistress. But will Fub ultimately be her salvation or damnation? And how far will she go to get what she wants?

Dark and sweeping, The Butcher's Hook is a richly textured debut featuring one of the most memorable characters in fiction.
I think I am most excited about this one – this was released last year and heard a review on booktube and really liked the sound of it. So when I saw this at the charity shop I snapped it up.
8 books is not bad for me! What books did you get in February? Have you read any of these?
Thanks for reading