How fast has January gone? I can't believe it's already the end of the month! Now as I had to wait to get paid for ever! 6 weeks I didn't think I would accumulate that many books. How wrong was I! I managed to get some books to review for the publishers and I won an ARC on a Goodreads giveaway…YAY GO ME!
I will let you know what I received in the month of January and I will list reviews (if there are any).Just click on the covers to be forwarded to the Goodreads page.
I received this from Little Brown Books as I took part in the blog tour.My review can be seen here
An enigmatic policeman – currently the subject of an internal investigation – is found burned to death in his car on the Southend sea front.

A vulnerable young woman, fresh out of the care system, is trying to discover the truth behind the sudden death of her best friend.

As DS Frank Pearson and DC Catherine Russell from the Essex Police Major Investigation Team are brought in to solve the mystery that surrounds their colleague's death, they're under intense pressure to crack the case without damaging the force's reputation.

When a dramatic turn of events casts a whole new light on both cases, the way forward is far from clear. Were the victims connected in some way? And just how much should Pearson and Russell reveal to their bosses as they begin to unearth some dark secrets that the force would rather keep buried?

Mark Hardie's stylish and gripping debut introduces a brilliant new detective duo to the world of crime fiction, weaving together two suspenseful stories that end in a breath-taking finale.
I received this from Bookbridgr and the publisher Two roads.
A charming, clever, and quietly moving debut novel of of endless possibilities and joyful discoveries that explores the promises we make and break, losing and finding ourselves, the objects that hold magic and meaning for our lives, and the surprising connections that bind us.

Lime green plastic flower-shaped hair bobbles—Found, on the playing field, Derrywood Park, 2nd September.

Bone china cup and saucer—

Found, on a bench in Riveria Public Gardens, 31st October.Anthony Peardew is the keeper of lost things. Forty years ago, he carelessly lost a keepsake from his beloved fiancée, Therese. That very same day, she died unexpectedly. Brokenhearted, Anthony sought consolation in rescuing lost objects—the things others have dropped, misplaced, or accidently left behind—and writing stories about them. Now, in the twilight of his life, Anthony worries that he has not fully discharged his duty to reconcile all the lost things with their owners. As the end nears, he bequeaths his secret life's mission to his unsuspecting assistant, Laura, leaving her his house and and all its lost treasures, including an irritable ghost.

Recovering from a bad divorce, Laura, in some ways, is one of Anthony's lost things. But when the lonely woman moves into his mansion, her life begins to change. She finds a new friend in the neighbor's quirky daughter, Sunshine, and a welcome distraction in Freddy, the rugged gardener. As the dark cloud engulfing her lifts, Laura, accompanied by her new companions, sets out to realize Anthony's last wish: reuniting his cherished lost objects with their owners.

Long ago, Eunice found a trinket on the London pavement and kept it through the years. Now, with her own end drawing near, she has lost something precious—a tragic twist of fate that forces her to break a promise she once made.

As the Keeper of Lost Objects, Laura holds the key to Anthony and Eunice's redemption. But can she unlock the past and make the connections that will lay their spirits to rest?

Full of character, wit, and wisdom, The Keeper of Lost Things is heartwarming tale that will enchant fans of The Particular Sadness of Lemon Cake, Garden Spells, Mrs Queen Takes the Train, and The Silver Linings Playbook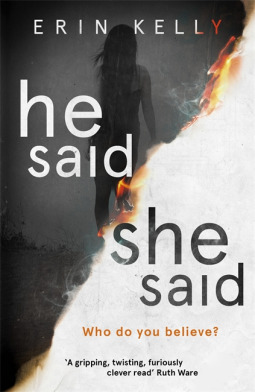 I won this in a Goodreads giveaway and is my first proper ARC. This is out on the 20th April.
Who do you believe?

In the hushed aftermath of a total eclipse, Laura witnesses a brutal attack.

She and her boyfriend Kit call the police, and in that moment, it is not only the victim's life that is changed forever.

Fifteen years on, Laura and Kit live in fear.

And while Laura knows she was right to speak out, the events that follow have taught her that you can never see the whole picture: something – and someone – is always in the dark…
The Books I bought myself: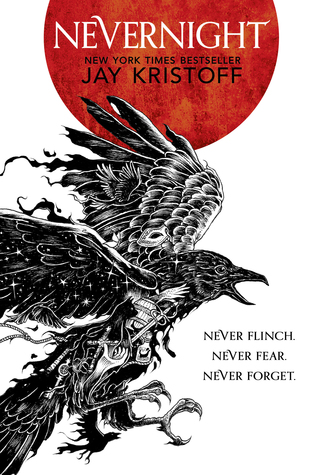 I have wanted to read this for the longest time, I tried to get a copy from Netgalley but I didn't so I bought a lovely hardcover.
Destined to destroy empires, Mia Covere is only ten years old when she is given her first lesson in death.

Six years later, the child raised in shadows takes her first steps towards keeping the promise she made on the day that she lost everything.

But the chance to strike against such powerful enemies will be fleeting, so if she is to have her revenge, Mia must become a weapon without equal. She must prove herself against the deadliest of friends and enemies, and survive the tutelage of murderers, liars and demons at the heart of a murder cult.

The Red Church is no Hogwarts, but Mia is no ordinary student.

The shadows love her. And they drink her fear.
I have seen this on booktube a lot and I wanted a graphic novel to read so I picked this up.
David Smith is giving his life for his art—literally. Thanks to a deal with Death, the young sculptor gets his childhood wish: to sculpt anything he can imagine with his bare hands. But now that he only has 200 days to live, deciding  what  to create is harder than he thought, and discovering the love of his life at the 11th hour isn't making it any easier!

This is a story of desire taken to the edge of reason and beyond; of the frantic, clumsy dance steps of young love; and a gorgeous, street-level portrait of the world's greatest city. It's about the small, warm, human moments of everyday life…and the great surging forces that lie just under the surface. Scott McCloud wrote the book on how comics work; now he vaults into great fiction with a breathtaking, funny, and unforgettable new work.
Another book I have heard good things about, I am hoping I like the humour as I am quite hard to please when it comes to comedy.
A comical, fantastical and witty re-imagining of the Tudor world, perfect for fans of Pride and Prejudice and Zombies. Lady Jane Grey, sixteen, is about to be married to a total stranger – and caught up in an insidious plot to rob her cousin, King Edward, of his throne. But that's the least of Jane's problems. She's about to become Queen of England. Like that could go wrong.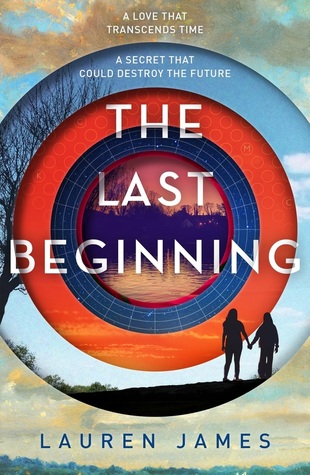 I only picked this up as it was buy one get one half price in Waterstones and I haven't even read the first one yet and it doesn't have many reviews on Goodreads. I am not going to put a synopsis to this one in case it has spoilers.
I managed to pick this up for £1.50 at my local charity shop,It's a bit battered but I have wanted to read it for a while.
Like anyone who feels as though they just don't fit in, Evie dreams of a place of safety. When times are tough, all she wants is a chance to escape from reality and be herself.

Despite his failing health, Evie's father comes close to creating such a virtual idyll. Passing away before it's finished, he leaves her the key in the form of an app, and Evie finds herself transported to a world where the population is influenced by her personality. Everyone shines in her presence, until her devious cousin, Mallory, discovers the app… and the power to cause trouble in paradise.
Another bargain from the charity shop, I have not read the first one and I have heard not great things about this one. If I don't like it,I will hand it back to the charity shop. I will not put a synopsis for this one as book 2 in the trilogy.
I recently heard about this one and needed to get my hands on a copy.
Lion is the heartbreaking and inspiring original true story of the lost little boy who found his way home twenty-five years later and is now a major film starring Dev Patel, Nicole Kidman and Rooney Mara.

As a five-year old in India, I got lost on a train. Twenty-five years later, I crossed the world to find my way back home.

Five-year-old Saroo lived in a poor village in India, in a one-room hut with his mother and three siblings… until the day he boarded a train alone and got lost. For twenty-five years.

This is the story of what happened to Saroo in those twenty-five years. How he ended up on the streets of Calcutta. And survived. How he then ended up in Tasmania, living the life of an upper-middle-class Aussie. And how, at thirty years old, with some dogged determination, a heap of good luck and the power of Google Earth, he found his way back home.
10 books is not bad I suppose, have you read any of these books? what books did you buy or receive in January.
Thanks for reading