Author: Alex Gino
Publisher: Scholastic
Published: 25th August 2015
Genre: Middle-Grade, LGBTQ, Contemporary
Source: Owned
Date Read: 16th November 2016
Synopsis from Goodreads:
BE WHO YOU ARE.
When people look at George, they think they see a boy. But she knows she's not a boy. She knows she's a girl.
George thinks she'll have to keep this a secret forever. Then her teacher announces that their class play is going to be Charlotte's Web. George really, really, REALLY wants to play Charlotte. But the teacher says she can't even try out for the part . . . because she's a boy.
With the help of her best friend, Kelly, George comes up with a plan. Not just so she can be Charlotte — but so everyone can know who she is, once and for all.
My Thoughts: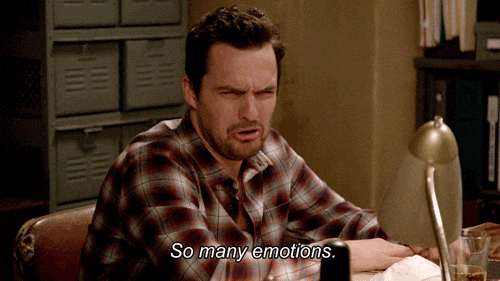 I picked this book up for the #AntiBullyReads readathon and wow I am so glad I did. In 2015 there was a lot of hype going around booktube about this book about how important this book was. So I got myself a copy and year down the line I actually managed to read it and loved it.
George is a 10-year-old boy on the outside but on the inside he is a girl and has felt like one for a long time. George wants to be accepted for who she truly is but she is terrified of the repercussions of telling her family and friends. George's school is putting on play – Charlotte's Web – George wants a part, not just any part, the main part. She wants to play Charlotte. George and her best friend Kelly practice for the part and knows every line, every pause, she has the perfect timing to become the star of the show. When George auditions the Teacher thinks it's a joke and says that she can have any other part but there is only one part George wants.
I pretty much-loved all the characters in this book and their actions and thoughts were so impactful as to George's journey. There were characters that made me angry but then they realised that they were in the wrong and some characters (Headteacher)made me swell up with happiness and gratitude that they recognised George for who she really is.
This is the first book that I have read with a transgender character and what it means to be transgender too and would like to read some other books that deal with topic.
I really enjoyed this story, it is sensitively written, packed full of emotion and a very important read for anybody. There needs to be more diverse books for Middle-Grade to read and then maybe (hopefully..fingers crossed)there will be less bullying and stigma in the world. This book may be written for Middle-Grade but should be read by everyone and definitely recommend.
I rated this 4 out of 5 stars.