I realise this wrap up is late but life has just got in the way recently what with social gatherings, work do's and school plays to attend, posting was put on hold. This month I did pretty good reading wise. I read 6 books, 2 of them were for the #AntiBullyReads Readathon.
I have been in a reviewing slump, does anyone else get this? I am reading the books as normal and usually I would post my reviews but at the moment I am lacking the motivation to do so. Hopefully in the next few weeks I will get back to my old self. Look out for reviews on 'Butter' and 'George'.
This is what I managed to read in the month of November:
This was my first Anne Cassidy book and definitely want to read more of her books. I feel like this was a very important read and would definitely useful for the younger audience to read to put themselves in Stacey' shoes and to make sure they don't make the same mistake.3.5/5 stars See my review here.
I was sent this book by Tinder Press and Bookbridgr to review. This is based upon a true crime that happened in the 1800's, it was atmospheric and really well written and I definitely recommend if you like historical fiction.4/5 stars My review here
#AntiBullyReads Readathon happened and this was the first book that I read. It was very easy to read and such an important topic and the great thing is this is middle grade. I really enjoyed this book, a review will be up soon but I think I am going to struggle with how to write it and what tense to put it in.I gave this 4/5 stars.
I had this book on my shelf for the longest time and didn't get round to reading it because I hadn't seen any reviews or mentions about it. I am kicking myself as to why I took so long to pick this up. I loved it, I was on the verge of tears most of the time. 4.5/5 stars – review to come.
I read this novella in anticipation for Blood for Blood…which I still haven't got round to. This was interesting, it follows Luka Lowe in the original race where Adele wins. It's basically answers everything you wanted to know of what went on between them.I am not sure if I will be reviewing this or not I am undecided. I think this was 3.75-4/5 stars.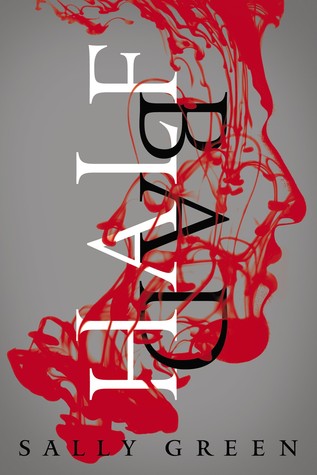 This was an ok read, I wasn't to sure of the writing style when I started the book but grew accustomed to it.I rated this 3/5 stars, I am not sure about continuing on with the series but let me know if any of you have read the others and if it's worth carrying on with.
Reviews Posted
Tags
Top 10 Tuesday
Books that I have recently added to my TBR
Top 5 Wednesday
Character's I used to love but don't anymore!
Other posts
#AntiBullyReads Readathon wrap up
I hope you all had a fantastic month reading, watching and living.
Thanks for reading
Louise x