Author: Danielle Paige
Publisher: Bloomsbury
Published: 6th October 2016
Genre: YA, retelling,fantasy
Source: Netgalley
Date read: 30th October 2016
Synopsis from Goodreads:
Seventeen-year-old Snow lives within the walls of the Whittaker Institute, a high security mental hospital in upstate New York. Deep down, she knows she doesn't belong there, but she has no memory of life outside, except for the strangest dreams. And then a mysterious, handsome man, an orderly in the hospital, opens a door – and Snow knows that she has to leave …
She finds herself in icy Algid, her true home, with witches, thieves, and a strangely alluring boy named Kai. As secret after secret is revealed, Snow discovers that she is on the run from a royal lineage she's destined to inherit, a father more powerful and ruthless than she could have imagined, and choices of the heart that could change everything. Heroine or villain, queen or broken girl, frozen heart or true love, Snow must choose her fate …
A wonderfully icy fantastical romance, with a strong heroine choosing her own destiny, Danielle Paige's irresistibly page-turning Snow Queen is like Maleficent and Frozen all grown up.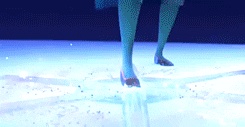 My thoughts:
*I received a copy of this book from Netgalley and the Publisher in exchange for an honest review*
*This may contain spoilers*
This is another author where I have not read any of their work until now. Danielle Page is the author of 'Dorothy must Die' trilogy. I was anticipating this for all the wrong reasons, I thought this was a Snow White retelling which it is sadly not.
The main protagonist of this book is called Snow….obviously this is giving me the Snow White retelling vibes and that she names her medication after the seven dwarves. I forgot to mention Snow is currently detained in an asylum for young adults with mental health issues. The reason for her being there is pretty vague,sure she has anger issues and she bites but does that really mean she has to be incarcerated from the age of six! I was getting another vibe at this point – Alice in wonderland/through the looking-glass as she supposedly tried to walk through a mirror. At this point I was confused as to what the retelling actually was, was it Snow White? Alice in Wonderland?
Snow is not a very relatable character, she is young, she is naive and she falls in love with every boy that makes conversation with her…no word of a lie! She is in love with Bale who is also in the mental institution (His reason for being there is more believable) When she finds herself in the alternative world known as Algid she meets two other boys that are there to help her but obviously her hormones run away with her and starts swooning over the both of them whilst still loving Bane (That being the reason she is in Algid)
Obviously, when Snow gets to the alternative world she find out she is the chosen one and part of a prophecy. Snow being Snow who is really sarcastic and narrow-minded doesn't care about the prophecy and only wants to find Bale. Her powers are to control Snow and she has to learn how to use these said powers….which just happen.
I am not a massive reader of fantasy novels but the world building in this was non-existent and when there was it was like it was an afterthought.I had no real idea of what Algid looked like other than it was covered in snow.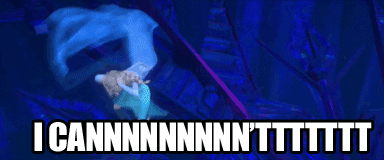 I wasn't particularly fond of the writing style and the amount of times that 'I need to find Bale' or some 20 other ways this could be written really got on my nerves,it was like we forgot why she was there every few pages.
So to wrap this up in a nutshell,this is a mash-up of retellings but mostly  snow queen/frozen, the way that mental health was interpreted was very poor and would have loved it to have been more realistic. The characters were very unrelatable and the world building was lacking.
I will be not continuing on with this series, however don't let this review stop you from reading it, this after all is just my opinion.
I rated this 1.5 out of 5 stars