So I have a few books that I want to get to this month, I don't know how many I am going to get through but hopefully most of them as I have recently been reading more.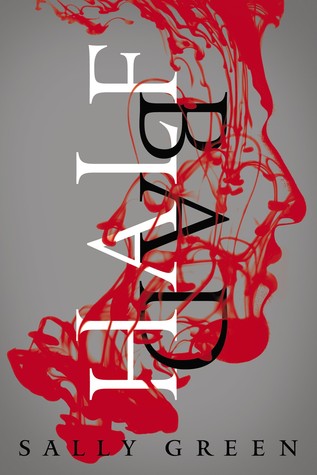 Sixteen-year-old Nathan lives in a cage: beaten, shackled, trained to kill. In a modern-day England where two warring factions of witches live amongst humans, Nathan is an abomination, the illegitimate son of the world's most terrifying and violent witch, Marcus. Nathan's only hope for survival is to escape his captors, track down Marcus, and receive the three gifts that will bring him into his own magical powers—before it's too late. But how can Nathan find his father when there is no one safe to trust, not even family, not even the girl he loves.
I have had this one on my TBR for sometime now and thought it was about time I got round to it.
Set in London in 1837, Anna Mazzola's THE UNSEEING is the story of Sarah Gale, a seamstress and mother, sentenced to hang for her role in the murder of Hannah Brown on the eve of her wedding. Perfect for any reader of Sarah Waters or Antonia Hodgson.

'A twisting tale of family secrets and unacknowledged desires. Intricately plotted and extremely convincing in its evocation of the everyday realities of 1830s London, this is a fine first novel' – The Sunday Times
After Sarah petitions for mercy, Edmund Fleetwood is appointed to investigate and consider whether justice has been done. Idealistic, but struggling with his own demons, Edmund is determined to seek out the truth. Yet Sarah refuses to help him, neither lying nor adding anything to the evidence gathered in court. Edmund knows she's hiding something, but needs to discover just why she's maintaining her silence. For how can it be that someone would willingly go to their own death?
I received this from Tinder Press and  love historical fiction so this is right up my street.
I am not going to put a synopsis up for this in case it spoils anyone if they haven't read wolf by wolf. I am super excited for this.
I also have the novella to read which is from Luka's perspective. It's 104 pages so hopefully I can whizz through this.
My name is Stacey Woods and I was raped.
Stacey is the victim of a terrible sexual attack. She does not feel able to go to the police, or talk about it to anybody other than her best friend, Patrice. Patrice, outraged, when she cannot persuade her to go to the police, encourages Stacey to write everything down. This is Stacey's story.
This is from Netgalley and really short only 192 pages, I think this is going to be difficult to read.
5 books for the month seems plausible especially as some of them are shorter.
What is on your TBR for November?  Are we reading the same books?