Author: Nick Lake
Publisher: Bloomsbury
Published:3rd May 2016
Genre: YA,Mental health
Source: Goodreads Giveaway
Date read:  2nd August 2016
Synopsis from Goodreads:
A remarkable story of strange beauty and self-discovery from Printz Award winner Nick Lake
Cassie is writing a letter to the boy whose heart she broke. She's trying to explain why. Why she pushed him away. Why her father got so angry when he saw them together. Why she disappears some nights. Why she won't let herself remember what happened that long-ago night on the boardwalk. Why she fell apart so completely.
Desperate for his forgiveness, she's telling the whole story of the summer she nearly lost herself. She's hoping he'll understand as well as she now does how love—love for your family, love for that person who makes your heart beat faster, and love for yourself—can save you after all.
My thoughts: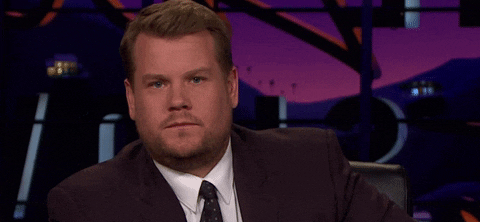 ***This review may contain spoilers***
I won this book in a Goodreads giveaway, which let me tell you I was so pleased, I mean who doesn't like free books?
First off, I need to mention how beautiful the cover is, the colours are amazing (I am a fan of pinks and purples) and the summer evening with fairground in the background just makes you feel like this is going be an epic summer read with loads of fluffyness…..How wrong was I! This book is DARK!
This book is told as a massive email, 535 pages long! I feel sorry for the guy she is writing to.
The story follows Cassie, she is writing an email to this boy that she met over the summer and tries to explain the reasons behind her actions and to hopefully win him back. The seaside resort that Cassie lives in always brings tourists and Teens looking for summer work, for the past couple of years there have been prostitutes/escorts that go missing but no evidence is left so the killer is at large.In Cassie's favourite spot at the beach she finds a human foot washed up, after the shock of this discovery she starts hearing a voice inside her head, she is convinced it's one of the prostitutes and starts investigating and taking matters into her own hands. Along the way she meets this guy and they start hanging out, but she is unable to reveal her secret.
I am going to start off by saying that I didn't enjoy this book and there are several reasons. I hate having to write negative reviews as this author has taken a lot of time to write this and make a success of it but there were too many flaws for my liking.
First off the book is way to long for a contemporary, it could have easily been 200 pages less,there was a lot of waffle.
I didn't like the characters!The father suffered from PTSD after being in the Navy SEALS, but to me he felt abusive and really harsh and scary, he was so protective of Cassie and would have these sudden outbursts that I actually feared for her. Cassie was really timid, a bit of a pushover. The guy she has a romance with (you never find out his name) is boring and dull.
HA HA, that brings me on to the romance. It was awful, it was awkward but not in a good way,in a cringe OMG why you doing this way. There was no spark, no angst..nada.
It uses *****for the swear words and that got really tedious in the end and sometimes I didn't even know what swear word to use,you can fill in the blanks yourself.
Moving on to the things I liked, I enjoyed the focus on the mental health aspect, Cassie is diagnosed with some type of Schizophrenia and she has two different forms of treatment, she has a psychiatrist who just wants to pump drugs in her to solve the problem and then she has cognitive behavioural therapy and you can tell the difference between the good therapist and the bad one. I have read quite a few books about mental health like Depression, Bi-polar and anxiety but none with hearing voices so it was interesting to read something different.
The writing was good it was told in different formats and had some sarcasm and was definitely easy to read.
The ending, I was so damn disappointed with the ending! nothing got resolved, I literally felt I had been robbed. It was like Lake got bored and finished the story early and didn't tie the ends.
I originally gave this book a 2.5 stars but after reflecting on this I have lowered it to 1.5-2 stars and one of those stars is for the cover.
Have you read this book or any of his others?