Author: Siobhan Curham
Publisher: Walker Books
Published: 7th July 2016
Genre: YA Contemporary
Source: MaximumPopBooks
Date read: 20th July 2016
Synopsis from Goodreads:
A inspirational, heart-warming book about four girls trying to find their place in the world. Siobhan Curham celebrates very different but like-minded friends in this captivating novel.
Amber craves excitement and adventure. Instead, she's being bullied at school for having two dads, and life at home isn't much better. Inspired by Oscar Wilde, Amber realizes that among the millions of people in London, there must be others who feel the same as she does; other dreamers – moonlight dreamers. After chance encounters with Maali, Sky and Rose, Amber soon recruits the three girls to the Moonlight Dreamers. It's high time they started pursuing their dreams, and how better than with the support of friends?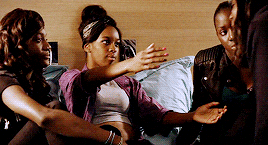 My Thoughts:
I won a copy of this book over at Maximumpopbooks in exchange for an honest review.
I really enjoyed this book all about friendship.It was a cute, fun and heart warming read and I enjoyed the twists and turns along the way.
Amber is sick and tired of being treated differently at school, she is not one to conform. All the girls at school are obsessed with beauty, fashion and boys! All she wants is to have a proper conversation with someone her own age about her interests and not to be judged on her views. Inspired by her favourite author Oscar Wilde she plans to start a group called the Moonlight Dreamers, where she can find like-minded people, others who have dreams,others that are different and can talk about anything in the group without being taunted. Four girls join the group but they couldn't be more different.
Amber,Sky, Maali and Rose couldn't be more different. Amber is being bullied at school, the main reason being that she has two dads, also she is not getting on with one of them and is leaving her quite stressed. She tries to de-stress with writing on her blog and starting the Moonlight Dreamers. Sky is still grieving for her mother, trying to become a poet and perform in front of others whilst her dad is canoodling with a celebrity. Maali is trying to get the courage to speak to boys so one day she will find her soul mate and Rose is sick and tired of being told what to do by her mother and feeling pressurised by her boyfriend. These girls were so different from one another,we had different religions, race and backgrounds. There was also so much creativity from poetry, writing, art and baking.The diversity in this book was amazing. As soon as I had read that Amber had two dads I knew that I was going to enjoy this book, I have never read anything where there have been same-sex parents and loved that Siobhan Curham added it into the book. There were parts in the book where I was so worried for some of the characters that I was reading as fast as possible to make sure they were alright.
" Yes: I am a dreamer. For a dreamer is one who can only find his way by moonlight, and his punishment is that he sees the dawn before the rest of the world."
The book is mostly about developing friendships, families and identity. I liked that this book had no romance in it and it wasn't needed as there was so much going in on with the girls lives that you were focused on their individual issues. The book was fast paced with a short paragraph or two from each of their point of views. There were also different formats used such as texts, emails and notes from blogs which made the book read quicker.
This book was so honest and relatable,the problems that Teenagers go through at school such as not fitting in, bullying,boyfriends,sex etc etcera. Parents are being……well… Parents!,you know what it's like when your young, your parents are insufferable, embarrassing and doing everything in their power to make your life hell. I think this book will be great for teenagers and very influential, I personally would have loved a secret society when I was at school.
The ending was really heart warming and wrapped up nicely. My favourite characters from the book are Rose and Maali, I would say this book is for younger YA readers from 13+
I rated this 4.25 out of 5 stars