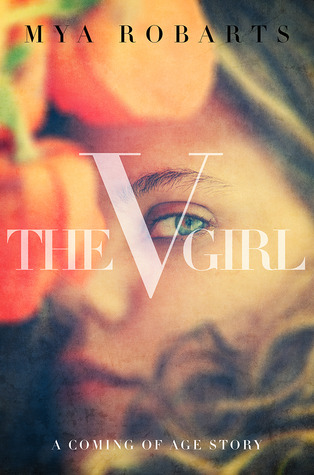 Author: Mya Roberts
Publisher: Mya Robarts
Published: 1st July 2014
Source : Netgalley and Author
Genre: NA, Dystopian, YA
Date read: 8th July 2016
*I received a copy of this book from Netgalley and the author in exchange for an honest review*
Synopsis from Goodreads:
In post-apocalyptic North America, rape and sexual slavery are legal. Lila Velez, desperately wants to lose her virginity before the troops visit her town and can take it away by force. She makes plans to seduce her only friend, Rey, the most attractive man in her town. Lila does not love him but he is the only man who has shown her true affection, an affection she is willing to take as a substitute of love.
Lila's coping mechanism to her mother's rape and kidnapping is her secret. A secret that will bring her closer to Aleksey, a foreign, broody man. Lila does not trust him because his links to the troops and his rough, yet irresistible appearance. Aleksey offers Lila an alternative to her plans, a possibility that terrifies her…and tempts her in spite of herself.
All the while Lila will have to find a way to live in the constant company of death, slavery, starvation, sexual abuse and the danger of losing the people she loves the most.
" You usually can't recall all the people you've shared laughs with. But you rarely forget the people you've shared your tears with. "
My Thoughts:
When I read the synopsis of this book I was intrigued, it sounded like nothing I have ever read before and I was not wrong. It's very political and not something I would usually go for and need to push myself out of my comfort zone. This book has hot steamy romance with lots of tension, aspects of friendship/families and political intrigue. This is a book that I will not forget in a hurry.Its haunting, harrowing,ruthless and brilliant all at the same time.
This story is told by Lila Velez she is 18 years old and still a virgin. For most people this wouldn't be a big deal but living in Post apocalyptic America and rape being legal she wants her first time to being meaningful rather than be taken by brute force. There is a war going on between the Patriots and the Nationalists, life for the denizens of Starville is pretty bleak and even more so as the recruitment process is nearing. The recruitment process is where young adults are recruited to become sex slaves for the soldiers, with this looming Lila doesn't have a lot of time. Lila plans to seduce her best friend Rey but when he declines she starts looking for other interests. Only she has caught Aleksey's eye. Aleksey is an a neutral accord cop and Lila is weary of him. Will she find a mate in time?
I really enjoyed this book, it was definitely different. It was fast paced, very intense and powerful read. I would suggest not reading this book if you are uncomfortable with topics of violence, rape and slavery.
This coming of age story shows Lila's transition from a Teenager to an Adult and we see lots of character development not just from her but from Aleksey too. Lila starts off as a timid character and develops into this courageous woman who knows what she wants, somewhat a feminist. She knew that her body shape was different from the other girls but she accepted this. She was very family orientated and worried about her father and twin siblings and would do anything for their safety.
Aleksey was also a really good character, his character starts off being serious and unforgiving but actually he is a really sweet character and when he is around Lila he is different, caring,sweet, he knows when to give Lila space. He is perceived as a very handsome character, he is sexy and seductive and everything you would want in a male protagonist.
The writing in this book was really good, the world building of a post apocalyptic America was great, the story was continuously fast paced and never a dull moment. This book does have a lot of steamy romance scenes.
Due to the content of this book I would recommend it for +18 years.
I rated this 4 out of 5 stars
About Mya Roberts:
Mya Roberts is a bookaholic who regrets nothing. She aspired to be a contemporary dance choreographer when she discovered a pull for expressing her choreography ideas in written form.