Summer is here! I had an ok reading month in June, I read 5 books and 1 graphic novel.I also took part in the Tome topple readathon.
I read some pretty large books this month and a couple of them was not planned, so without further ado,I will get on with what I read.
All synopsis are from Goodreads and click on the covers to be forwarded to the site.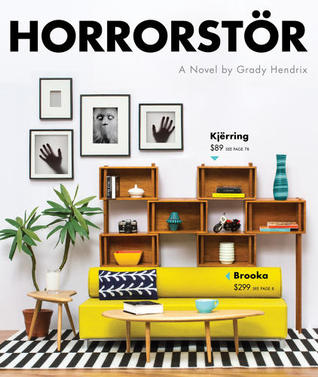 I was super excited about reading this but was unfortunately let down. The concept and the design of the books was great, it was just lacking in writing and plot . 2.5/5 stars. Review here
Something strange is happening at the Orsk furniture superstore in Cleveland, Ohio. Every morning, employees arrive to find broken Kjerring bookshelves, shattered Glans water goblets, and smashed Liripip wardrobes. Sales are down, security cameras reveal nothing, and store managers are panicking.
To unravel the mystery, three employees volunteer to work a nine-hour dusk-till-dawn shift. In the dead of the night, they'll patrol the empty showroom floor, investigate strange sights and sounds, and encounter horrors that defy the imagination.
A traditional haunted house story in a thoroughly contemporary setting, Horrorstör comes packaged in the form of a glossy mail order catalog, complete with product illustrations, a home delivery order form, and a map of Orsk's labyrinthine showroom.
This book was really good and recommend reading it. It can be hard to read at times as Lisa Heathfield does not hold back.4/5 stars Review here
June's life at home with her stepmother and stepsister is a dark one – and a secret one. She is trapped like a butterfly in a net.
But then June meets Blister, a boy in the woods. In him she recognises the tiniest glimmer of hope that perhaps she can find a way to fly far, far away from her home and be free. Because every creature in this world deserves their freedom . . . But at what price?
Paper Butterflies is an unforgettable read, perfect for fans of Jennifer Niven, Jandy Nelson, Sarah Crossan and Louise O'Neill.
I then managed to read this,It's about a girl who has to eat brains to stop her becoming a fully fledged Zombie but when she eats the brains she gets the deceased memories. 3.75/5 stars (Review to come)
Told from a female zombie's perspective, this smart, witty detective series mixes urban fantasy and romantic dramedy.
Gwendolyn "Gwen" Dylan is a 20-something gravedigger in an eco-friendly cemetery. Once a month she must eat a human brain to keep from losing her memories, but in the process she becomes consumed with the thoughts and personality of the dead person – until she eats her next brain. She sets out to fulfill the dead person's last request, solve a crime or right a wrong.
Our zombie girl detective is joined by a radical supporting cast: her best friend Eleanor, who happens to be a swinging '60s ghost, a posse of paintball blasting vampires, a smitten were-dog and a hot but demented mummy.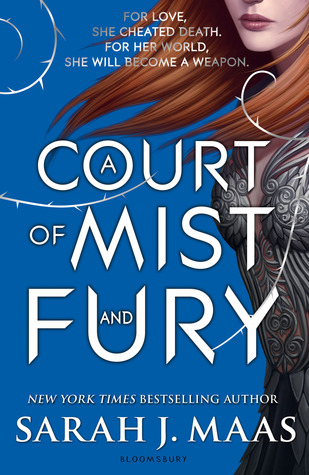 During the Tome Topple readathon I managed read this and wow! This was good,more than good….brilliant. I am not going to put a synopsis up as I don't want anyone to be spoiled 5/5 stars (Review to come)
With all the hype surrounding this book I was expecting great things and when it didn't deliver I was let down. This for me was just an ok read and not sure why there is so much hype surrounding it. 3/5 stars (review to come)
A page-turning thriller for readers of Stephen King, Gillian Flynn, and Stieg Larsson, Night Film tells the haunting story of a journalist who becomes obsessed with the mysterious death of a troubled prodigy—the daughter of an iconic, reclusive filmmaker.
On a damp October night, beautiful young Ashley Cordova is found dead in an abandoned warehouse in lower Manhattan. Though her death is ruled a suicide, veteran investigative journalist Scott McGrath suspects otherwise. As he probes the strange circumstances surrounding Ashley's life and death, McGrath comes face-to-face with the legacy of her father: the legendary, reclusive cult-horror-film director Stanislas Cordova—a man who hasn't been seen in public for more than thirty years.
For McGrath, another death connected to this seemingly cursed family dynasty seems more than just a coincidence. Though much has been written about Cordova's dark and unsettling films, very little is known about the man himself.
Driven by revenge, curiosity, and a need for the truth, McGrath, with the aid of two strangers, is drawn deeper and deeper into Cordova's eerie, hypnotic world.
The last time he got close to exposing the director, McGrath lost his marriage and his career. This time he might lose even more.
Night Film, the gorgeously written, spellbinding new novel by the dazzlingly inventive Marisha Pessl, will hold you in suspense until you turn the final page.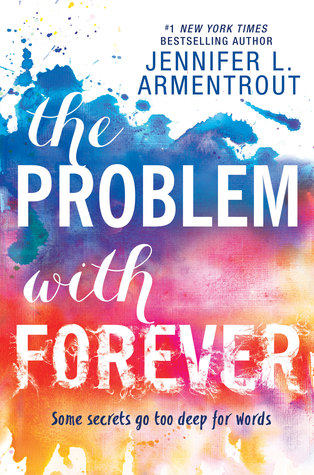 This is the first book I have read by this author and was not disappointed. Her writing style is addictive and the romance is cute. 4/5 stars Review here
For some people, silence is a weapon. For Mallory "Mouse" Dodge, it's a shield. Growing up, she learned that the best way to survive was to say nothing. And even though it's been four years since her nightmare ended, she's beginning to worry that the fear that holds her back will last a lifetime.
Now, after years of homeschooling with loving adoptive parents, Mallory must face a new milestone—spending her senior year at public high school. But of all the terrifying and exhilarating scenarios she's imagined, there's one she never dreamed of—that she'd run into Rider Stark, the friend and protector she hasn't seen since childhood, on her very first day.
It doesn't take long for Mallory to realize that the connection she shared with Rider never really faded. Yet the deeper their bond grows, the more it becomes apparent that she's not the only one grappling with the lingering scars from the past. And as she watches Rider's life spiral out of control, Mallory faces a choice between staying silent and speaking out—for the people she loves, the life she wants, and the truths that need to be heard
Top 10 Tuesday
Most anticipated releases for the second half of the year
Favourite 2016 releases so far
Readathons
Reviews
A court of thorns and roses by Sarah J Maas
Paper Butterflies by Lisa Heathfield
The problem with forever by Jennifer L Armentrout
Other posts
June book haul
I am currently 53/75 books on my Goodreads challenge which is 16 books ahead of schedule which is great news!Hopefully I will get to 100 no promises.
How did you do this month? Which was your favourite read of June?
Thanks for dropping by.