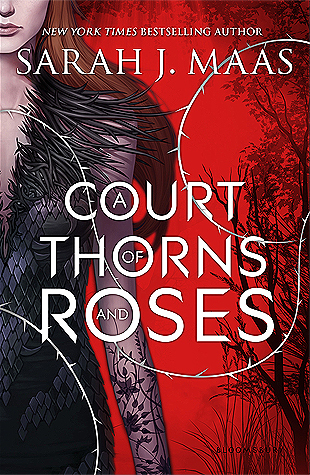 Author: Sarah J Maas
Publisher: Bloomsbury Children's
Published: 15th May 2015
Genre:  Fantasy, YA, Retellings and Romance
Source: Owned
Date read: 30th May 2016
Synopsis from Goodreads:
When nineteen-year-old huntress Feyre kills a wolf in the woods, a beast-like creature arrives to demand retribution for it. Dragged to a treacherous magical land she only knows about from legends, Feyre discovers that her captor is not an animal, but Tamlin—one of the lethal, immortal faeries who once ruled their world.
As she dwells on his estate, her feelings for Tamlin transform from icy hostility into a fiery passion that burns through every lie and warning she's been told about the beautiful, dangerous world of the Fae. But an ancient, wicked shadow grows over the faerie lands, and Feyre must find a way to stop it… or doom Tamlin—and his world—forever.
My Thoughts:
Feyre is the sole breadwinner for her family,with two sisters and her father to feed she trains herself to hunt. When out hunting on one of the coldest days in winter, she finds she has competition in the form of a wolf, hungry and knowing that she won't get her chance again for a while she kills the wolf and her prey.  She manages to sell the pelt from the wolf she killed and gets a pretty penny too but days later a beast/lion crashes through her door demanding to know who killed the wolf and that the killer must live in the immortal lands by the Fae law or die. When Feyre is taken to land of immortals (Prythian) she is shocked to see how beautiful everything is and also that her captor is not a beast but a handsome High Fae that is known as Tamlin. As Feyre grows to be more accustomed with her surroundings and finds a mutual interest with Tamlin, their companionship evolves into something more… A LOT MORE! There is a sickness that is spreading causing the fae to become weak, Feyre wants to help to stop this sickness but first she has to find….HER!
Why oh why have I waited so long to read this? I am always the last one on the hype train, but this didn't disappoint me and is worth all the hype.
This is the first Sarah J Maas book that I have read and now I have a thirst for more. I don't read a lot of retellings as I have this feeling that they are going to be totally different from the original. This really did feel like beauty and the beast with a twist and faeries. I have not read a lot of books involving fae, so I didn't know what to expect but with Maas' descriptive writing I was able to gather a good idea of what they looked like.
I had a hard time getting into this book, I don't read a lot of fantasy and where I am so new to the genre I was a little worried that I wasn't going to know what was going on. There are a lot of characters in this book and different types of Fae and creatures which was definitely interesting. I needn't have worried as after reading this book I really wanted to delve into more fantasy, where anything can happen, where you have all types of creatures and just let your imagination go wild.
Feyre is a huntress, she is fearless, courageous, stubborn and a pretty good protagonist, however saying that some of the things she did, just made me shake my head and shout WHY? at my book. She would do some pretty stupid stuff and get herself into trouble even when she was warned by Tamlin that she shouldn't do something or stay away.
Tamlin is the lord/high fae of the spring court and is able to shape shift into the lion/beast that Feyre encountered back in the mortal lands. He's brooding, secretive, stubborn like Feyre and handsome obviously. I am100% team Tamlin, you grow to love him and the interactions between him and Feyre
Lucien, I was not sure about him, he was funny in parts but then he did things that put Feyre in jeopardy, however he had more of a back story to him which was interesting but I wasn't a massive fan of his.
Rhysand he is good looking and he knows it, but he is devious and you are left wondering whose side he is really on. He is definitely a likeable character and seen as a contender for Feyre's affections
Aramantha! What a bitch! What a badass! She is a great villain, she is pure evil and I loved it. She has everyone wrapped around her finger, she was cunning and sly.
I loved the romance in this book, it is verging on new adult with some scenes that are quite steamy between Feyre and Tamlin. There is a build up to the romance and so much tension between the two its palpable.  Feyre despises Tamlin at first and then they find mutual interests(art) and become closer.
And for people who have read the book if you were like me. I was shouting at Feyre, at my book…..JUST SAY IT! SAY IT! And then afterwards  WHY OH WHY DIDN'T YOU SAY IT!(Hopefully you know what I am on about)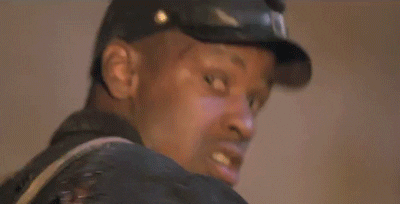 I will definitely be continuing on with the sequel I need more Tamlin and the world. Sarah J Maas you legend!
If you are looking for a YA retelling that has a twist and makes it its own then you should definitely pick this up. If you love romance with tension then pick this book,it's definitely an all the feels kinda book.
I rated this 4.25 out of 5 stars
P.S. Sorry if this review is a bit everywhere but I had a hard time putting my thoughts down constructively.