I am being a bit ambitious with my TBR this month, but I need to get organised, especially with my ARC's. I have picked 10 books, I usually read 8-9 books a month so we shall see.
Whisper to me Nick Lake – I won this in a Goodreads Giveaway and really excited to read this.
Half Bad by Sally Green – I have heard good things about this book and have been meaning to read it for quite a while.
A Court of Mist and Fury by Sarah J Maas – OH I can't wait to start this! I need more Tamlin and Rhysand.
A Tyranny of Petticoats edited by Jessica Spotswood – I really like reading short stories as I get to find some new authors and know their writing styles, this has stories from Marie Lu, Marissa Meyer and Jessica Spotswood herslf.
The Guts by Roddy Doyle – I am not sure why I picked this up, it must have appealed to me when I picked itup from the Library.
I also have some E-ARC's to read this month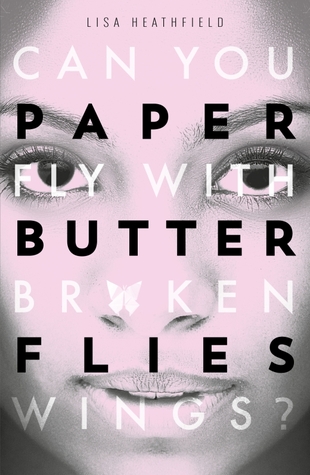 Synopsis from Goodreads
June's life at home with her stepmother and stepsister is a dark one – and a secret one. She is trapped like a butterfly in a net.
But then June meets Blister, a boy in the woods. In him she recognises the tiniest glimmer of hope that perhaps she can find a way to fly far, far away from her home and be free. Because every creature in this world deserves their freedom . . . But at what price?
Synopsis From Goodreads
FIRST CLASS PSYCHOLOGICAL SUSPENSE FROM A MAJOR NEW VOICE IN FICTION
Margot Lewis is the agony aunt for The Cambridge Enquirer. Her advice column, Dear Amy, gets all kinds of letters – but none like the one she's just received:
Dear Amy,
I don't know where I am. I've been kidnapped and am being held prisoner by a strange man. I'm afraid he'll kill me.
Please help me soon,
Bethan Avery
Bethan Avery has been missing for years. This is surely some cruel hoax. But, as more letters arrive, they contain information that was never made public. How is this happening? Answering this question will cost Margot everything . . .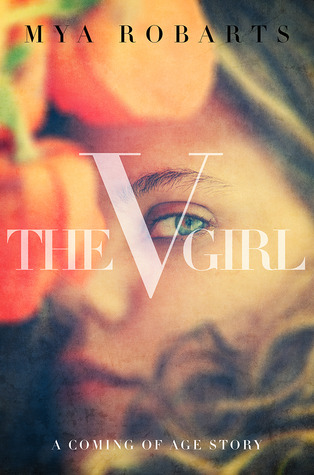 Synopsis from Goodreads
In post-apocalyptic North America, rape and sexual slavery are legal. Lila Velez, desperately wants to lose her virginity before the troops visit her town and can take it away by force. She makes plans to seduce her only friend, Rey, the most attractive man in her town. Lila does not love him but he is the only man who has shown her true affection, an affection she is willing to take as a substitute of love.
Lila's coping mechanism to her mother's rape and kidnapping is her secret. A secret that will bring her closer to Aleksey, a foreign, broody man. Lila does not trust him because his links to the troops and his rough, yet irresistible appearance. Aleksey offers Lila an alternative to her plans, a possibility that terrifies her…and tempts her in spite of herself.
All the while Lila will have to find a way to live in the constant company of death, slavery, starvation, sexual abuse and the danger of losing the people she loves the most.
Synopsis from Goodreads
Part-psychological thriller, part-urban legend, this is an unsettling narrative made up of diary entries, interview transcripts, film footage transcripts and medical notes. Twenty-five years ago, Elmbridge High burned down. Three people were killed and one pupil, Carly Johnson, disappeared. Now a diary has been found in the ruins of the school. The diary belongs to Kaitlyn Johnson, Carly's identical twin sister. But Carly didn't have a twin . . .
Re-opened police records, psychiatric reports, transcripts of video footage and fragments of diary reveal a web of deceit and intrigue, violence and murder, raising a whole lot more questions than it answers.
Who was Kaitlyn and why did she only appear at night? Did she really exist or was she a figment of a disturbed mind? What were the illicit rituals taking place at the school? And just what did happen at Elmbridge in the events leading up to 'the Johnson Incident'?
Chilling, creepy and utterly compelling, THE DEAD HOUSE is one of those very special books that finds all the dark places in your imagination, and haunts you long after you've finished reading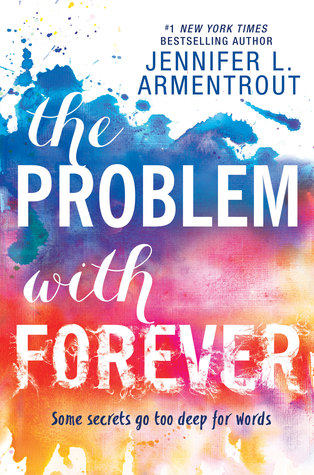 Synopsis from Goodreads
For some people, silence is a weapon. For Mallory "Mouse" Dodge, it's a shield. Growing up, she learned that the best way to survive was to say nothing. And even though it's been four years since her nightmare ended, she's beginning to worry that the fear that holds her back will last a lifetime.
Now, after years of homeschooling with loving adoptive parents, Mallory must face a new milestone—spending her senior year at public high school. But of all the terrifying and exhilarating scenarios she's imagined, there's one she never dreamed of—that she'd run into Rider Stark, the friend and protector she hasn't seen since childhood, on her very first day.
It doesn't take long for Mallory to realize that the connection she shared with Rider never really faded. Yet the deeper their bond grows, the more it becomes apparent that she's not the only one grappling with the lingering scars from the past. And as she watches Rider's life spiral out of control, Mallory faces a choice between staying silent and speaking out—for the people she loves, the life she wants, and the truths that need to be heard.
I at least want to get the ARC's finished and ACOMAF this month. I think I have a mixture of everything. Let me know what you think I should read first or if you have any of these books on your TBR.