Its summer! Supposedly! All it has done in the UK is rain! Maybe because of all the politics and England are out the Euro football thingymajig. So the months are flying by but I am super proud of myself as I have not bought many books at all.  I have bought 1 new release some ebooks and was approached by an author (which is a first for me). So no more rambling because obviously you came here to see the books.
All synopsis' are from Goodreads and click on the covers to be forwarded.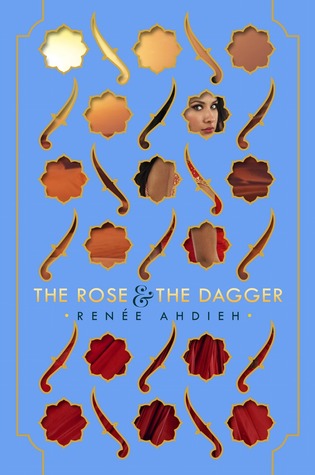 I haven't even read the first one yet but I have this feeling that I am going to like it so, here it is waiting patiently for me to read the first one.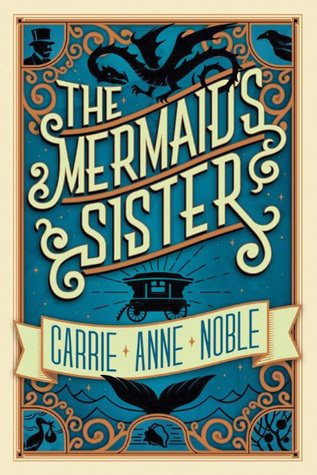 This was only 99p on  Kindle. It's got faeries and mermaids what more can you ask for. Let me know if you have read this.
There is no cure for being who you truly are…
In a cottage high atop Llanfair Mountain, sixteen-year-old Clara lives with her sister, Maren, and guardian, Auntie. By day, they gather herbs for Auntie's healing potions; by night, Auntie spins tales of faraway lands and wicked fairies. Clara's favorite story tells of three orphan infants—Clara, who was brought to Auntie by a stork; Maren, who arrived in a seashell; and their best friend, O'Neill, who was found beneath an apple tree.
One day, Clara discovers shimmering scales just beneath her sister's skin: Maren is becoming a mermaid and must be taken to the sea or she will die. So Clara, O'Neill, and the mermaid-girl set out for the shore. But the trio encounters trouble around every bend. Ensnared by an evil troupe of traveling performers, Clara and O'Neill must find a way to save themselves and the ever-weakening Maren.
And always in the back of her mind, Clara wonders, if my sister is a mermaid, then what am I?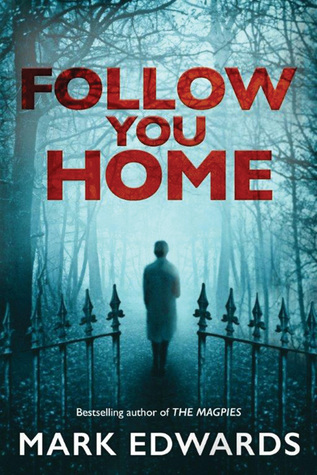 Amazon gave me a free kindle book  –which was very nice of them. I have read The Magpies by Mark Edwards and really enjoyed it. So hopefully this is going to be as good.
It was supposed to be the trip of a lifetime, a final adventure before settling down.
After a perfect start, Daniel and Laura's travels end abruptly when they are thrown off a night train in the middle of nowhere. To find their way back to civilisation, they must hike along the tracks through a forest…a haunting journey that ends in unimaginable terror.
Back in London, Daniel and Laura vow never to talk about what they saw that night. But as they try to fit back into their old lives, it becomes clear that their nightmare is just beginning…
Follow You Home is a chilling tale of secrets, lies and deadly consequences from the author of #1 bestsellers The Magpies and Because She Loves Me.
I really want to read this about a transgirl written by a transwoman and just sounds super interesting.
Amanda Hardy is the new girl at school.
Like everyone else, all she wants is to make friends and fit in. But Amanda is holding back. Even from Grant, the guy she's falling in love with.
Amanda has a secret.
At her old school, she used to be called Andrew. And secrets always have a way of getting out.
A book about loving yourself and being loved for who you really are.
This is a middle grade novel that I have seen here and there and have wanted to pick it up for a long time and it was super cheap on the kindle so I got it.
Ten-year-old Jamie Matthews has just moved to the Lake District with his Dad and his teenage sister, Jasmine for a 'Fresh New Start'. Five years ago his sister's twin, Rose, was blown up by a terrorist bomb. His parents are wrecked by their grief, Jasmine turns to piercing, pink hair and stops eating. The family falls apart. But Jamie hasn't cried in all that time.
To him Rose is just a distant memory. Jamie is far more interested in his cat, Roger, his birthday Spiderman T-shirt, and in keeping his new friend Sunya a secret from his dad. And in his deep longing and unshakeable belief that his Mum will come back to the family she walked out on months ago.
When he sees a TV advert for a talent show, he feels certain that this will change everything and bring them all back together once and for all.
I was contacted by the author (first time…woo hoo) to ask if I would like to review this book. This book discusses asexuality and I have never read anything with this topic so I was instantly intrigued and said yes.
Victoria Dinham doesn't have much left to look forward to. Since her father died in a car accident, she lives only to fulfill her dream of being accepted into the Manhattan Dance Conservatory. But soon she finds another reason to look forward to dreams when she encounters an otherworldly girl named Ashlinn, who bears a message from Victoria's comatose brother. Ashlinn is tasked with conjuring pleasant dreams for humans, and through the course of their nightly meetings in Victoria's mind, the two become close. Ashlinn also helps Victoria understand asexuality and realize that she, too, is asexual.
But then Victoria needs Ashlinn's aid outside the realm of dreams, and Ashlinn assumes human form to help Victoria make it to her dance audition. They take the opportunity to explore New York City, their feelings for each other, and the nature of their shared asexuality. But like any dream, it's too good to last. Ashlinn must shrug off her human guise and resume her duties creating pleasant nighttime visions—or all of humanity will pay the price
I have also bought my daughter 2 books this month (she is becoming a bookworm)
David Walliams is the modern-day Roald Dahl and his books are funny and entertaining, We have all ready read Demon Dentist and Mr Stink and loved them.
Another hilarious and moving novel from David Walliams, number one bestseller and fastest growing children's author in the country. A story of prejudice and acceptance, funny lists and silly words, this new book has all the hallmarks of David's previous bestsellers.
Our hero Ben is bored beyond belief after he is made to stay at his grandma's house. She's the boringest grandma ever: all she wants to do is to play Scrabble, and eat cabbage soup. But there are two things Ben doesn't know about his grandma.
1) She was once an international jewel thief.
2) All her life, she has been plotting to steal the Crown Jewels, and now she needs Ben's help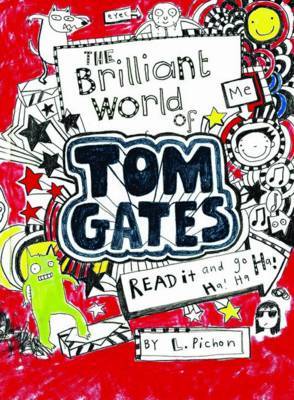 I haven't read any of these books and not sure what they are really about but Lucy wanted it. So it's on the list.
All Tom Gates wants to do is get tickets to see his favourite band when they come to town. It's not easy when he's up against Delia, his weirdo big sister. All of his plans seem to get him into major trouble!
Have you read any of these books? Let me know what you thought of them, I did really well and just bought a few but I am struggling with my TBR and it's putting me off of buying anymore books for the moment.