Author: J K Rowling
Publisher: Bloomsbury
Published: 2002
Genre; Children's, Fantasy
Source: Owned
Date read: 8th March 2016
Synopsis from Goodreads:
The Dursleys were so mean and hideous that summer that all Harry Potter wanted was to get back to the Hogwarts School for Witchcraft and Wizardry. But just as he's packing his bags, Harry receives a warning from a strange, impish creature named Dobby who says that if Harry Potter returns to Hogwarts, disaster will strike.
And strike it does. For in Harry's second year at Hogwarts, fresh torments and horrors arise, including an outrageously stuck-up new professor, Gilderoy Lockheart, a spirit named Moaning Myrtle who haunts the girls' bathroom, and the unwanted attentions of Ron Weasley's younger sister, Ginny.
But each of these seem minor annoyances when the real trouble begins, and someone–or something–starts turning Hogwarts students to stone. Could it be Draco Malfoy, a more poisonous rival than ever? Could it possibly be Hagrid, whose mysterious past is finally told? Or could it be the one everyone at Hogwarts most suspects…Harry Potter himself.
My thoughts:
The school year is just about to start and once again Harry finds himself back at 4 Privet Drive with the Dursley's. Harry Potter is to attend his second year at Hogwarts school of Witchcraft and Wizardry but for some reason a strange house elf named Dobby appears in his bedroom one evening warning him that he cannot go back to school as it is unsafe. This Dobby creature doesn't let Harry know how he has got such information but when Harry doesn't agree to stay away  he starts making life even more unbearable with the Dursley's.
Harry's second year at Hogwarts is not all plain and simple as he was hoping, he appears to attract attention from unwanted people…mostly Draco Malfoy. When Students start being petrified into a coma like state and a message informing the 'Chamber of Secrets' has been opened…. Harry, Ron and Hermione take it upon themselves to find the culprit.
There were some new characters introduced in this second edition of Harry Potter, we meet Dobby the house elf, who is trying to persuade Harry not to go to Hogwarts this year. I loved that we got another magical creature into the book and that he was a house elf/servant and explores classes, his relevance in the story is explained as the story progresses. Gilderoy Lockhart is the new professor for the defence against the dark arts, Lockhart is a self obsessed, pompous, egotistical character that is very annoying. Then we have Moaning Myrtle the ghost that haunts the girls toilets, it's in the name really she moans a lot and feels sorry for herself and always crying but again with every character in the book, she has relevance to the story. Ginny Weasley the last of the Weasley clan has started school and is very shy around Harry, it appears she has somewhat of a crush. We have all the same characters as the first book and you get to see Harry, Ron and Hermione grow and develop.
There is a lot of repetition in this book, I think you could read this second book without reading the first as she explains things over again, It is the shortest book among the series but it is fast paced, packed full of adventure and written in true J K Rowling style. It has you gripped all the way through. This isn't my favourite book of the series and I think that is because there are a lot of annoying characters in my opinion.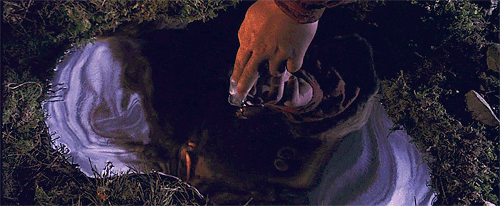 Favourite character of the book for me so far is Hagrid, I like the way he is written as big softy and the dialect of the dialogue makes him more endearing.
This book is an excellent continuation of the Harry Potter series and definitely recommend the book to anyone.
I rated this 5 out of 5 stars