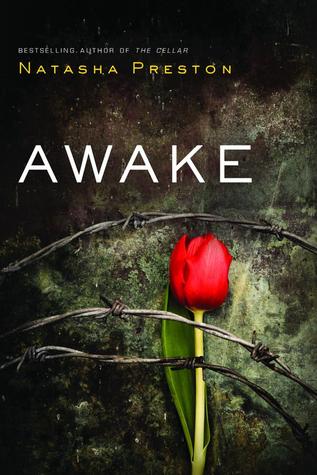 Author: Natasha Preston
Publisher: Sourcebooks
Published: 4th August 2015
Source: NetGalley
Genre: YA, Contemporary
Date read: 6th December 2015
I received and advanced readers copy of this book from NetGalley in exchange for an honest review.
It all starts on the first day of school in class when a gorgeous looking boy walks through the door and catches Scarlett's eye. Scarlett is Noah's Tour guide as they have almost every class together, they instantly become good friends. Noah is a very curious character and Scarlett likes it, he seems so much older than the other boys and really listens, over the weeks they grow closer, so close even that Scarlett confides in a secret that she hasn't told anyone before. She can't remember anything from the age of 4 and below due to a fire.
Noah tries to encourage Scarlett to think back and see if she can remember anything from the fire, but with it being 10 years ago she really is not that bothered until one day she is involved in a car accident and a knock to the head causes her to have flashbacks/dreams involving a little girl. With the feeling she knows this girl she attempts to resurface these repressed memories and discover what happened all those years ago.
This book didn't start off great, it felt juvenile, boring and very insta-lovey and I understand if people gave up on this, but I urge you to read past 20%, because it gets so much better, believe me! Weird shit goes down. My biggest complaint about this book is the repressed memories from 4 years old! Who remembers memories aged 4 and below? seriously? I probably have 1 or two memories and they are pretty lame. This to me didn't sound plausible as Scarlett was stating that she has missed 4 years of memories…..errrr  not really, because no one remembers being a baby or 1 or even 2!. As I say the book gets much better and the last two-thirds is pretty good, I won't give too much away but there is a crazy cult involved and a twist.
I liked Noah, he was attentive, inquisitive and handsome young man. He instantly befriends Scarlett and then they develop a relationship with one another. He was not like other teenage boys and respected and fell utterly head over heels in love with Scarlett. As I said earlier he likes to ask a lot of questions about Scarlett and with all the questioning Scarlett's story is told.
Scarlett is a normal 15-year-old girl on the outside, but the inside is a different matter, she is tormented by flashbacks from the accident and believes her parents are lying to her. She has emotions and hormones flying everywhere. One minute she is really happy the next she is crying.
The book is told in dual perspective of Noah and Scarlett.The writing is very easy to read and the premise is good.
Spoiler Alert:
If both sets of parents were in the cult and this so said cult is pretty small, surely they would have recognised each other when they met! I am confused by this.*Scratches head*
This was a good read and quite gripping by the end of it. It does have insta-love , secrets and cults too, so if you are interested in any of these things then I recommend you pick it up!…….but remember you need to read past the 20% mark, don't give up.
Overall I gave this 3 out of 5 stars