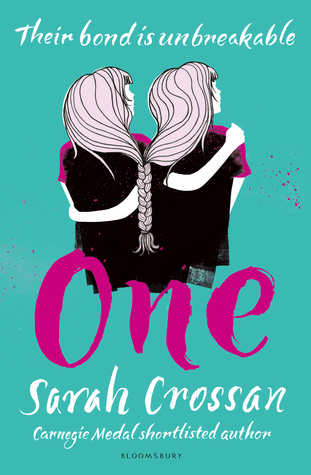 Author: Sarah Crossan
Publisher: Bloomsbury
Published: 27th August 2015
Source: Owned
Genre: YA, Contemporary
Date read: 26.09.2015
synopsis:
Grace and Tippi are conjoined twins, after being homeschooled for 16 years they are forced to attend Hornbeacon High.
The city can longer fund the girls homeschooling, nor can the family afford it, together they must venture the real world of stares, nasty comments, cruelty and obstacles they have to overcome.
Will they make friends? love! could it even be a possibility?
The girls realise they have to make a heart wrenching decision not only for the family but for themselves.